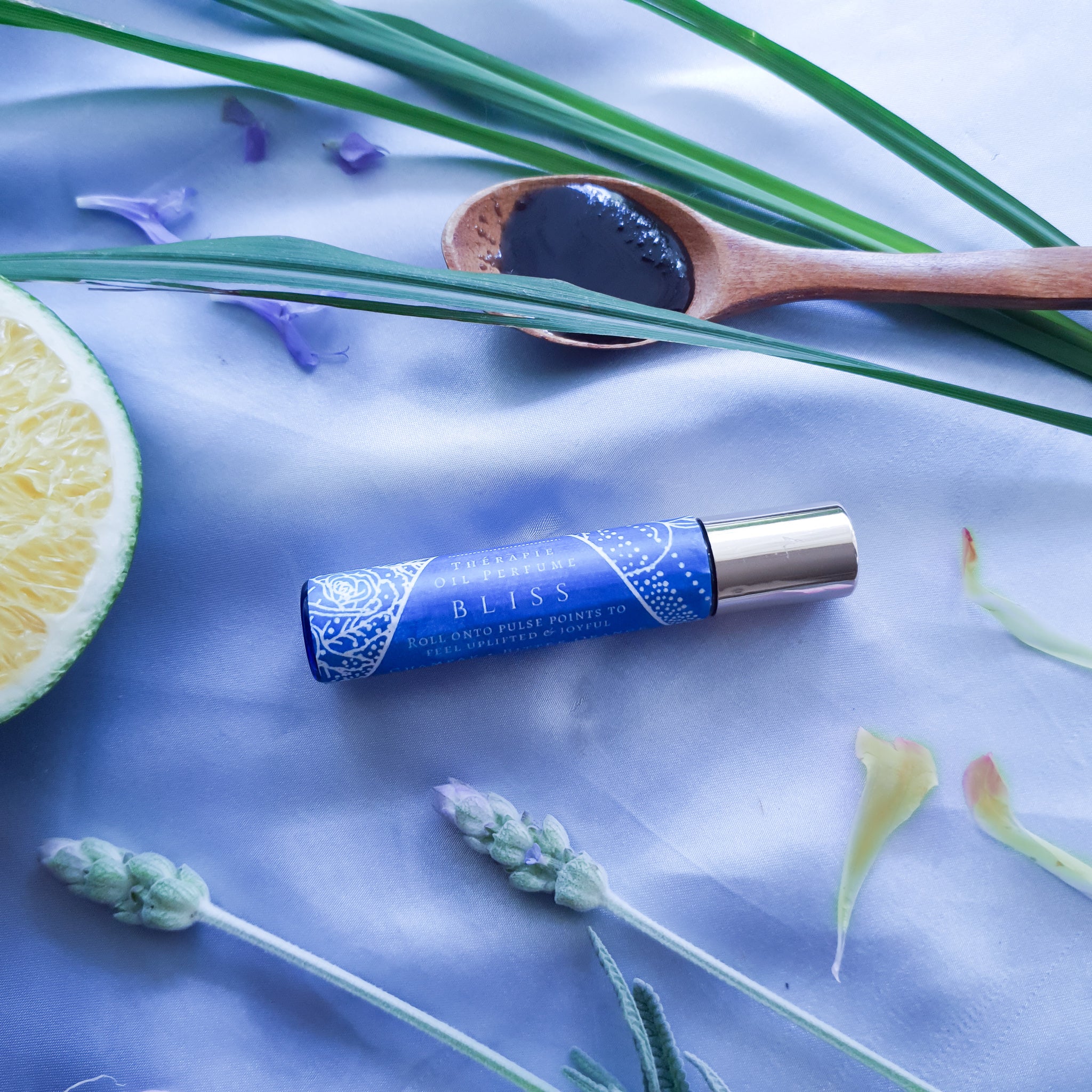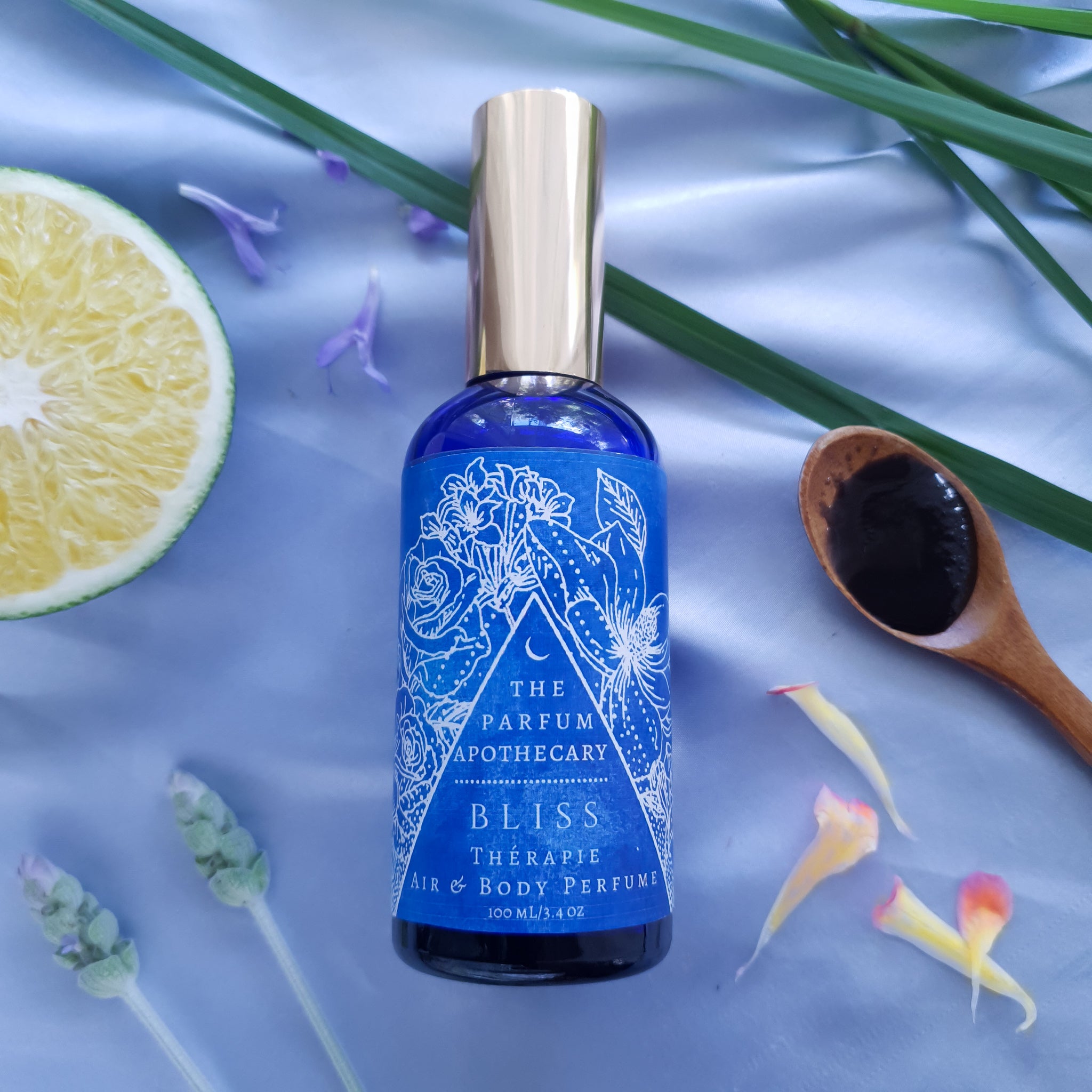 A sweet and citrusy aromatherapy perfume that will help you feel joyful & uplifted.
Roll-On Perfume 
Apply to pulse points, gently massaging into the skin if you choose. Breathe in deeply and reapply throughout the day as needed. 
Air & Body Spray 
Mist into the air throughout your home.
Mist onto yourself as you would a perfume or a body spray to fully experience the refreshing, mood-boosting aroma.
Propriétés d 'Aromathérapie
The Bliss Formula
Based on millennia of tradition and folk herbalism, these ingredients have been carefully selected for their Aromathérapeutic benefits.
Bitter Orange
Citrus aurantium
Relaxing • Joy • Love • Uplifting

Bitter Orange has a mouth-wateringly fresh fragrance that can work as wonderful anti-depressant. It is gentle, sweet and stress-relieving.
Balsam of Peru
Myroxylon balsamum
Comfort • Heart-Opening • Peace

With a warm, vanilla scent, Peru Balsam has a nurturing effect.

Palmarosa
Cymbopogon martinii
Vitality • Love • Emotional Strength • Balance

The delicate, rosy aroma of Palmarosa can help ease nervous exhaustion.
Champak
Magnolia champaca
Sensuality • Self-Confidence • Uplifting

Champak, a close relative to the beloved Ylang-ylang, can calm irritability and impatience, promoting a joyful mood.
Australian Lavender
Lavandula angustifolia
Renewal • Inner Peace • Clarity

Grown in Australia, this Lavender is fresh and herbaceous, encouraging a sense of rejuvenation and renewal.
Ingredients
Roll-On Oil
Sweet Almond (Prunus Amygdalus Dulcis) Oil, Citrus aurantium, Myroxylon balsamum, Cymbopogon martinii, Magnolia champaca, Lavandula angustifolia, Plantaserv D.
Air & Body Spray
Spring Water, Ethanol, Citrus aurantium, Myroxylon balsamum, Cymbopogon martinii, Magnolia champaca, Lavandula angustifolia, Plataserv D
Patch-test before applying to surfaces.
More Information
Refer to the Apothecary Glossary to learn more about these ingredients.

Keep out of reach of children.
For external use only.
If ingested, seek immediate medical attention.
Flammable – keep away from fire and heat.
Discontinue use if skin irritation occurs.
The information provided is for educational purposes only. Individuals receiving this information must exercise their independent judgment in determining its appropriateness for a particular purpose or use.
Some of the images contained in this website are for illustrative purposes only.