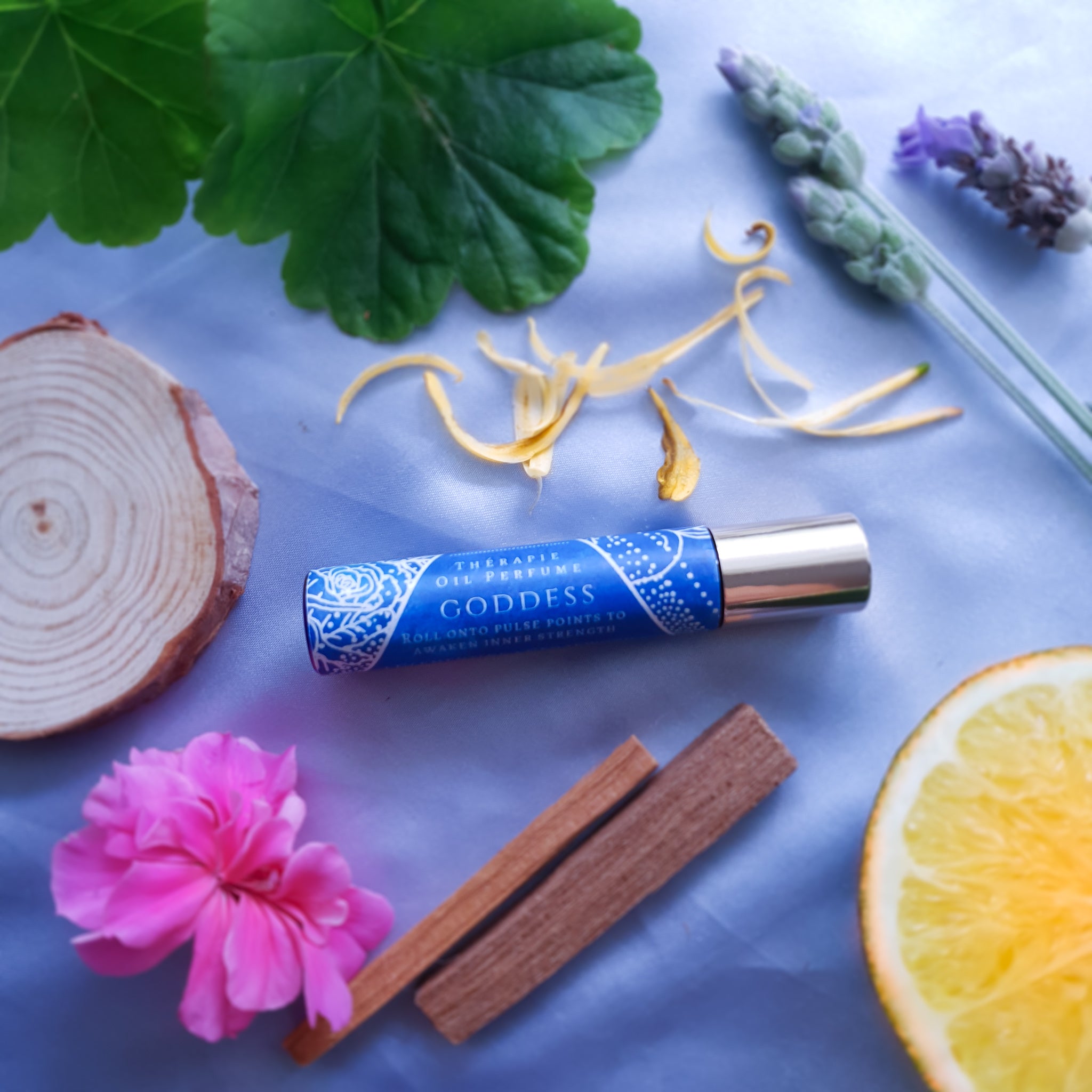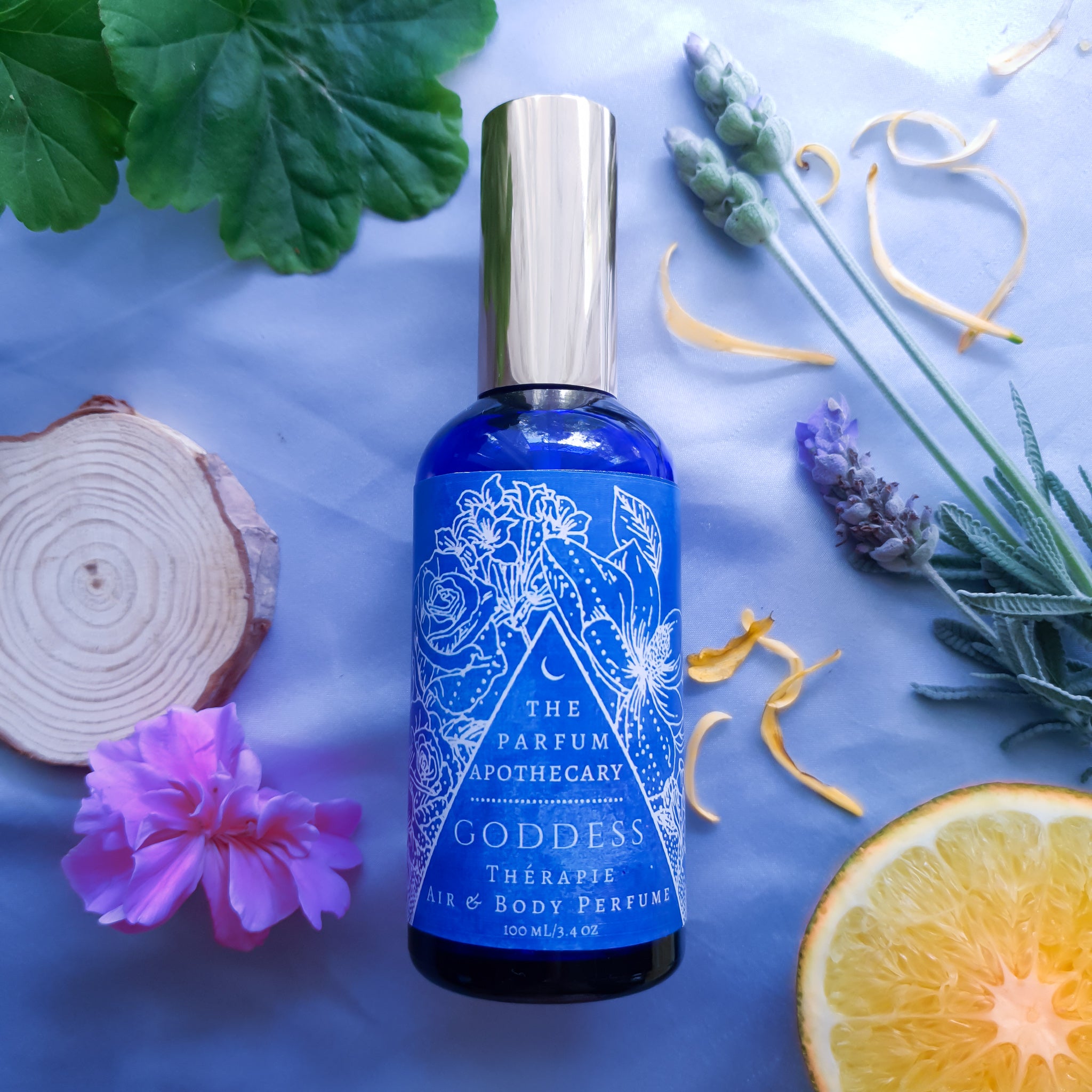 Channel your inner goddess with this feminine & empowering blend of flowers, citrus & woods. Use it to inspire strength and self-acceptance.
Roll-On Perfume
Apply to pulse points, gently massaging into the skin if you choose. Breathe in deeply and reapply throughout the day as needed.
Mist your living space & yourself as you would a perfume or a body spray & indulge in the mood-boosting aroma.
Propriétés d 'Aromathérapie
The Goddess Formula
Based on millennia of tradition and folk herbalism, these ingredients have been carefully selected for their Aromathérapeutic properties
French Lavender
Lavendula stoechas
Relaxation • Calmness • Acceptance • Comfort

The aroma of French Lavender is highly calming, and is excellent for insomnia and anxiety.
Ylang-ylang
Cananga odorata
Mood-Stability • Anti-Depressant • Aphrodisiac

Ylang-ylang has a heady and sweet aroma that is deeply relaxing and sensual.
Cape Rose Geranium
Pelargonium graveolens
Balance • Laughter • Contentment • Calm

Rose Geranium has uplifting, and mood enhancing properties. It is particularly useful as a pre-menstrual aid to ease depression and emotional tension.
Virginian Cedarwood
Juniperus virginiana
Emotional Strength • Endurance • Confidence • Positivity

Virginian Cedarwood has a soothing woody fragrance that works great to ease anxiety.
Clementine
Citrus × clementina
Anti-Anxiety • Inspiration • Tranquillity

Clementine has a lovely, cheering fragrance that can help sleeping problems and release inhibitions.
Rosewood
Aniba rosaerodora
Composure • Anti-Stress • Grounding • Joy

Rosewood has uplifting and balancing properties. It can help relieve symptoms of stress and headaches.
Ingredients
Roll-On Oil
Sweet Almond (Prunus Amygdalus Dulcis) Oil, Virginian Cedarwood, Citrus × clementina, Cananga odorata, Aniba rosaerodora, Lavendula stoechas, Plantaserv D
Air & Body Spray
Spring Water, Ethanol,Virginian Cedarwood, Citrus × clementina, Cananga odorata, Aniba rosaerodora, Lavendula stoechas, Plataserv D.
Patch-test before applying to surfaces.
More Information
Refer to the Apothecary Glossary to learn more about these ingredients.

Keep out of reach of children.
For external use only.
If ingested, seek immediate medical attention.
Flammable – keep away from fire and heat.
Discontinue use if skin irritation occurs.