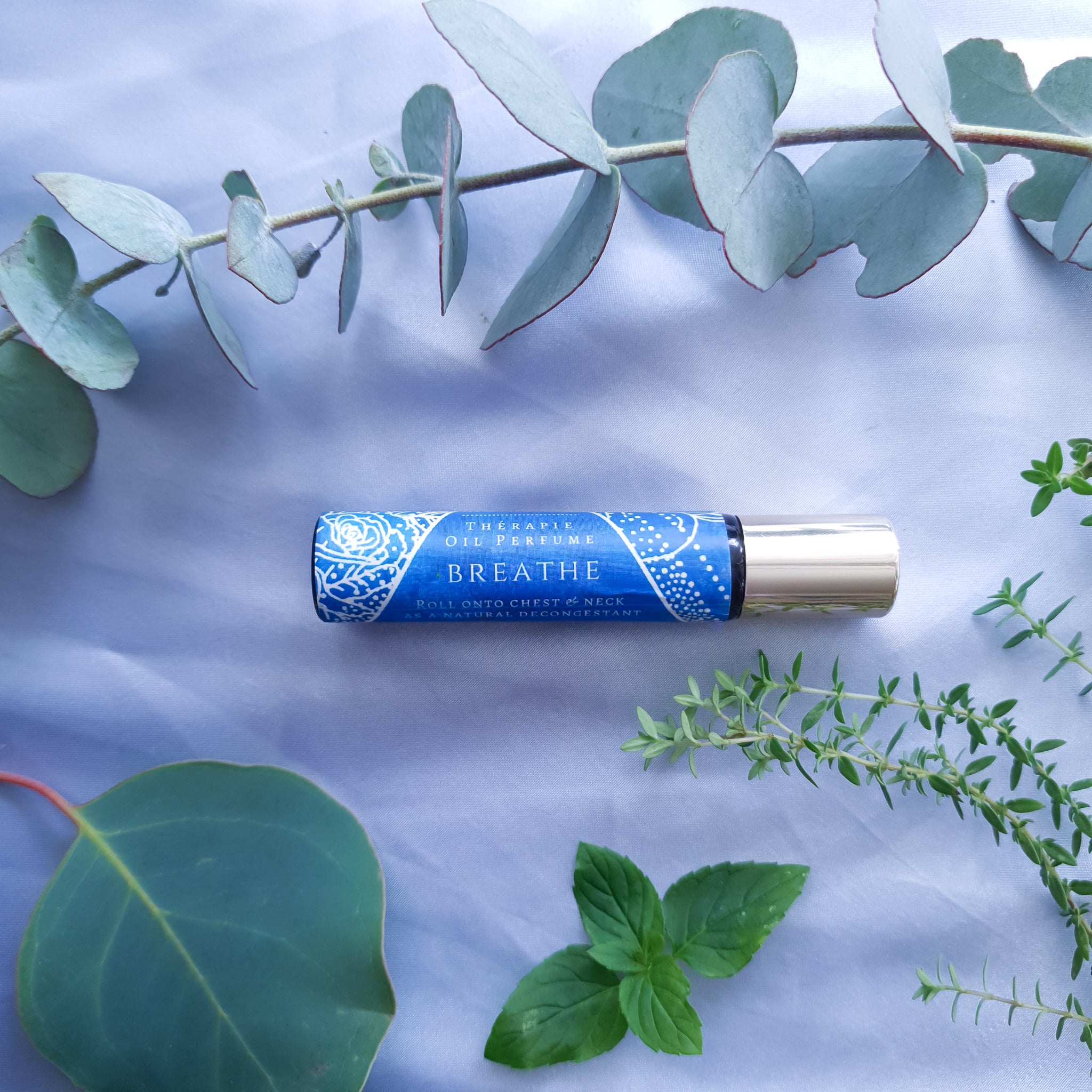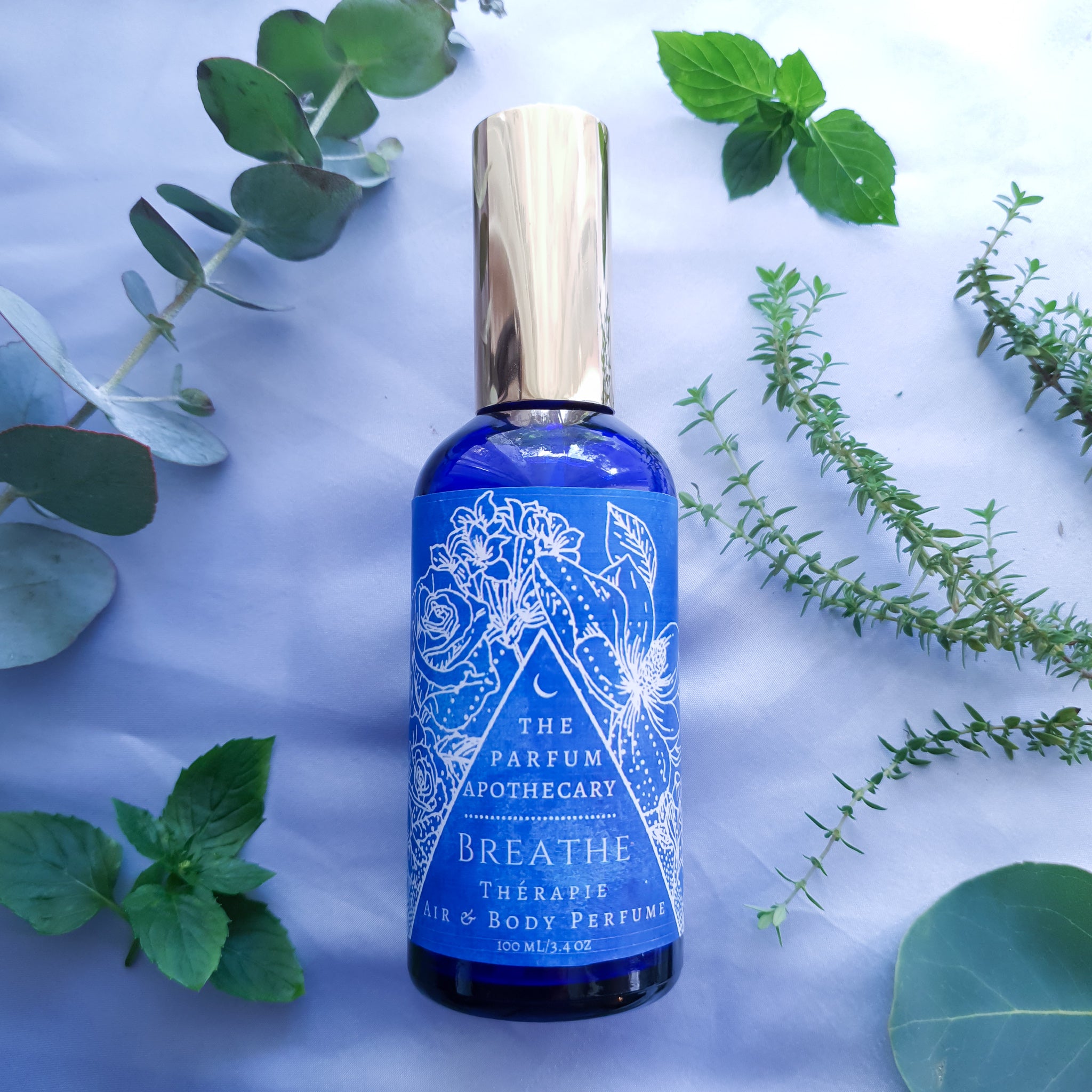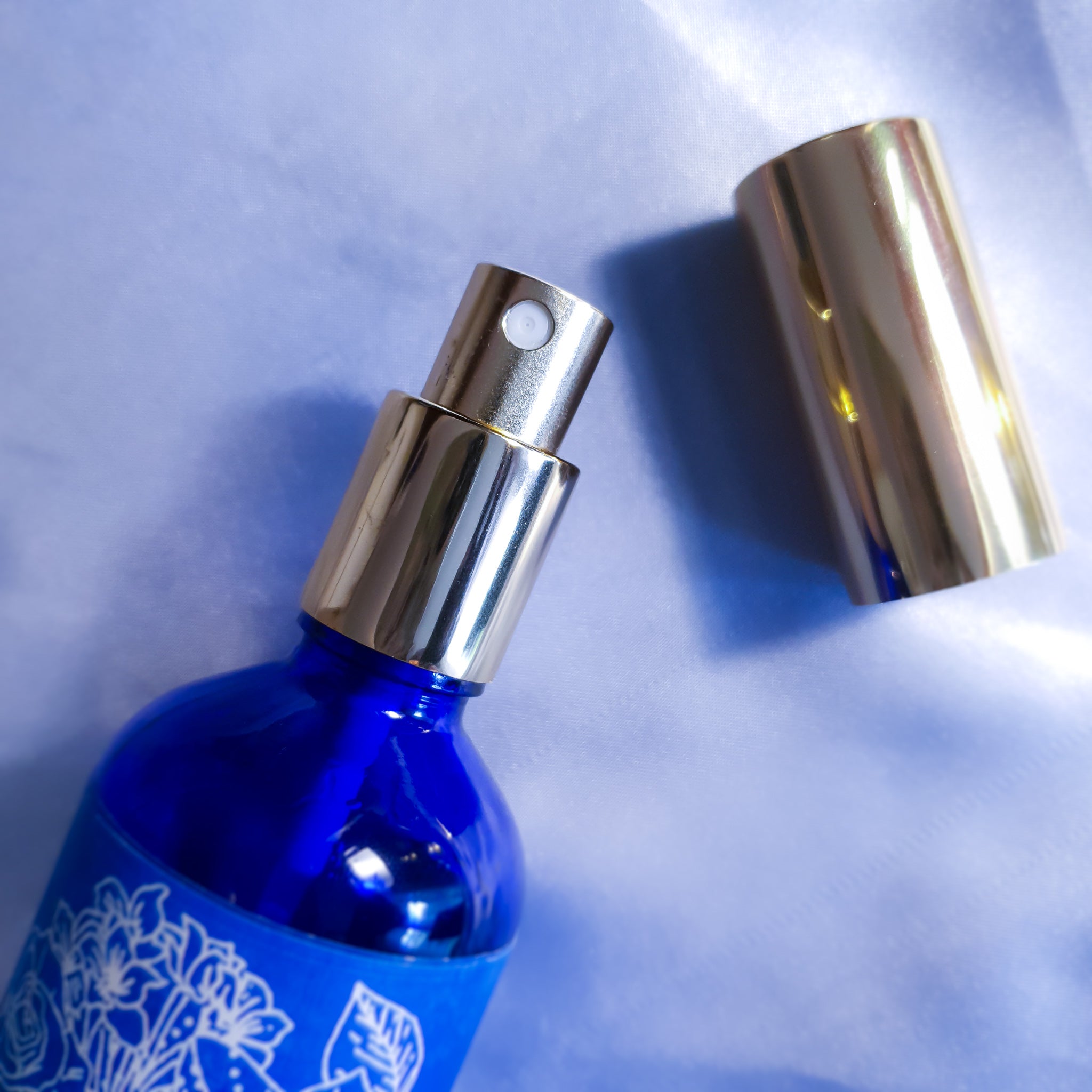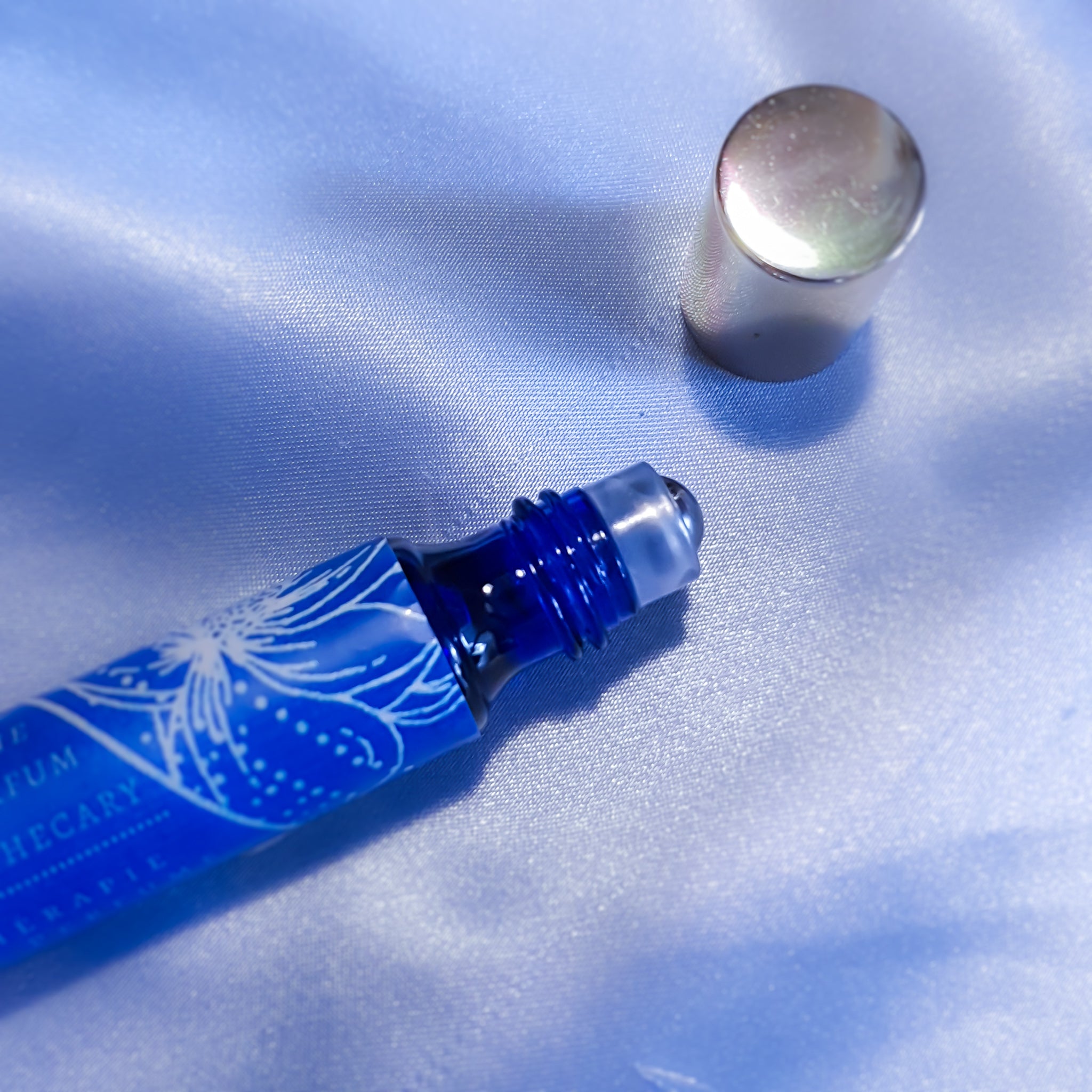 A camphoraceous scent formulated for flu-season but perfectly fresh and uplifting for any time of the year.
Roll-On Perfume 
Roll this oil-based perfume onto temples, neck and chest and breathe in the clarifying, sinus-opening fragrance.
Air & Body Spray 
Mist into the air, onto your bed and yourself as you would a perfume or a body spray.
Propriétés d 'Aromathérapie
The Breathe Formula
Based on millennia of tradition and folk herbalism, these ingredients have been carefully selected for their Aromathérapeutic properties
Tasmanian Blue Gum
Eucalyptus globulus
Decongestant • Healing • Emotional balance

Tasmanian Blue Gum has an instantly stimulating and sinus clearing ability. It's scent is fresh and bright, and gives the feeling of space.
Breckland Thyme
Thymus serpyllum
Calmness • Anti-Fatigue • Decongestant

White Thyme has a cleansing scent that can help soothe the symptoms of cold & flu.
Peppermint
Mentha arvensis
Anti-Nausea • Energy • Decongestant • Headache Relief

The familiar aroma of Peppermint is fresh and cooling. It is invigorating and bright, and can help ease nausea and tension.
Ingredients
Roll-On Oil
Sweet Almond (Prunus Amygdalus Dulcis) Oil, Eucalyptus globulus, Thymus Vulgaris, Mentha Arvensis, Plantaserv D.
Air & Body Spray
Spring Water, Ethanol, Eucalyptus globulus, Thymus Vulgaris, Mentha Arvensis, Plantaserv D.
More Information
Refer to the Apothecary Glossary to learn more about these ingredients.

Keep out of reach of children.
For external use only.
If ingested, seek immediate medical attention.
Flammable – keep away from fire and heat.
Discontinue use if skin irritation occurs.