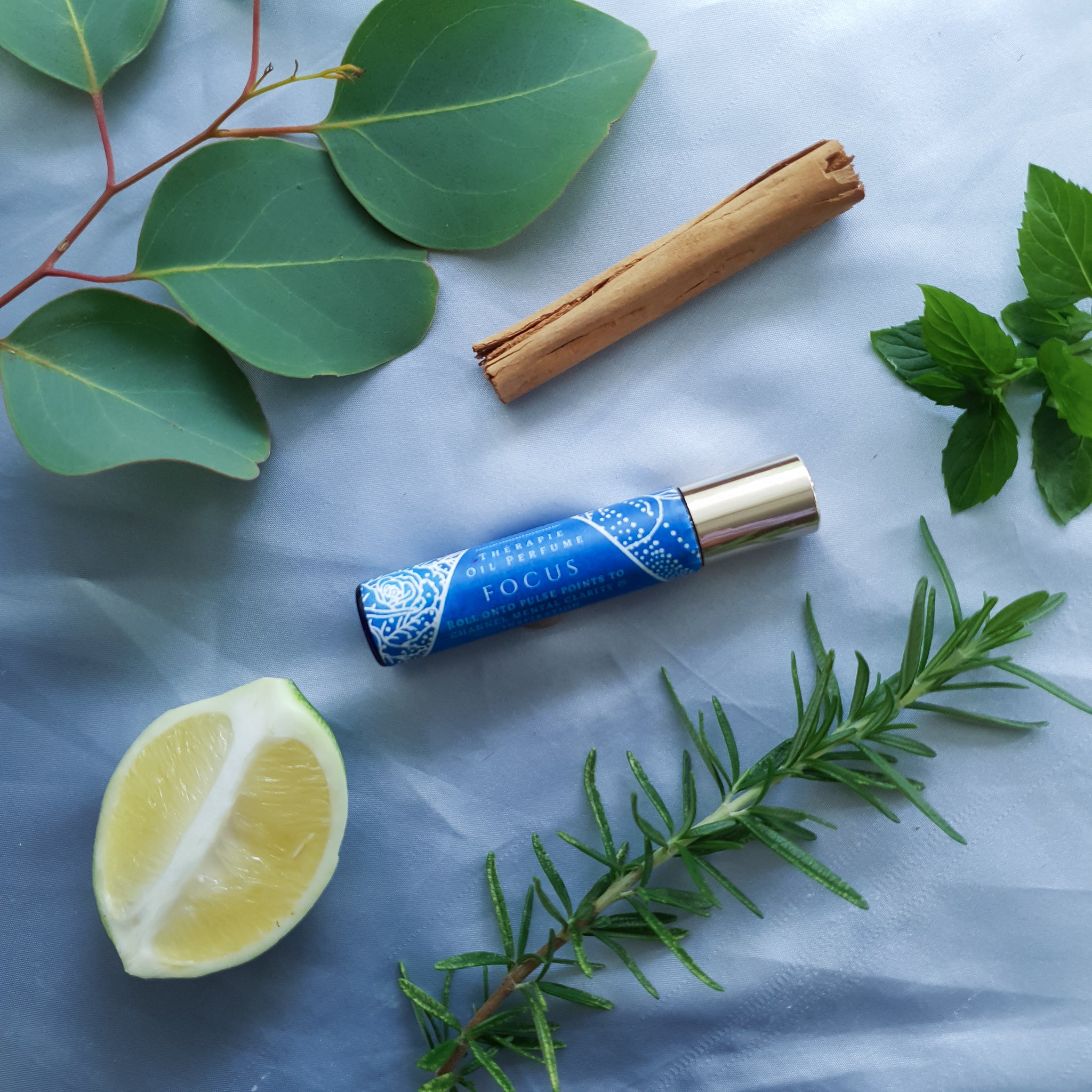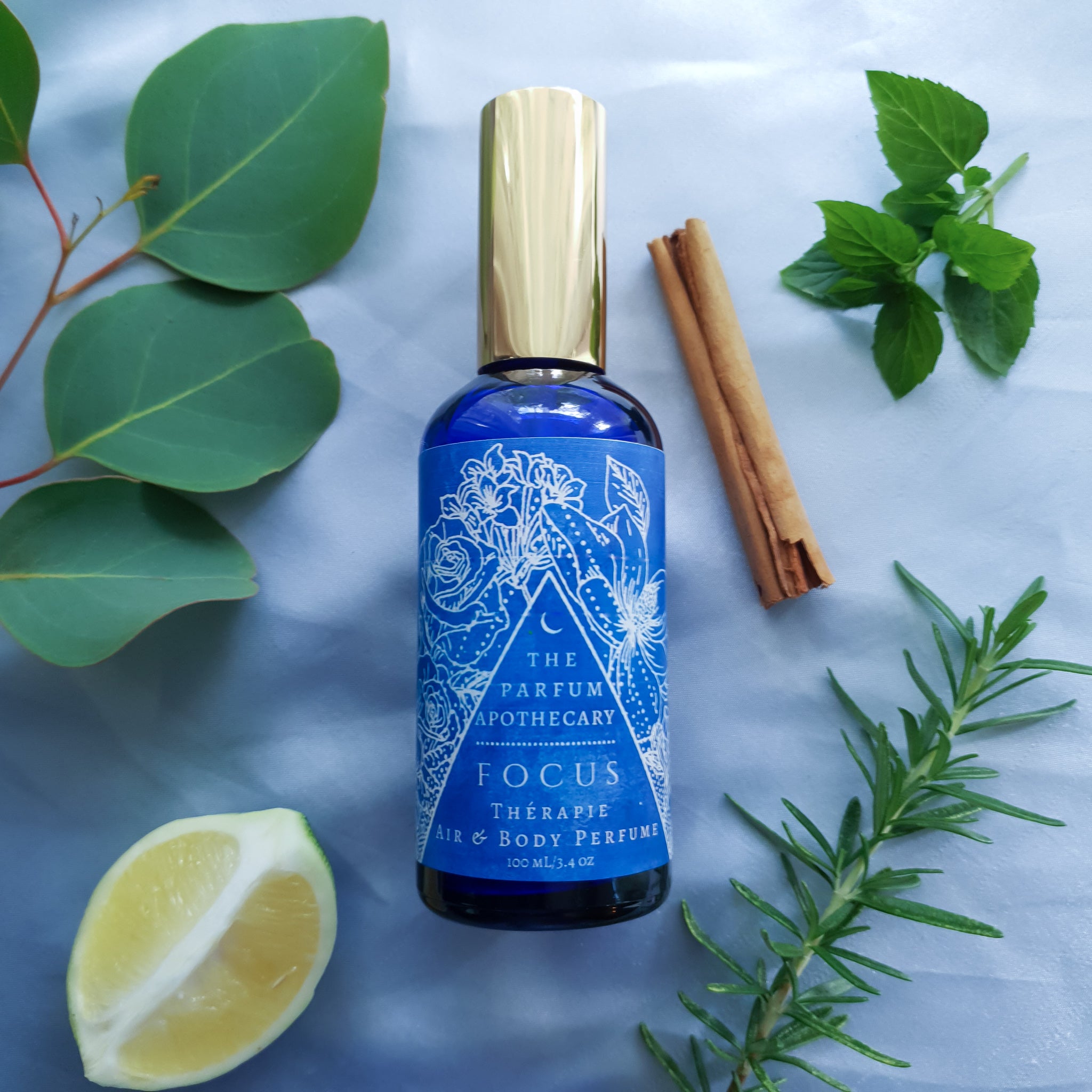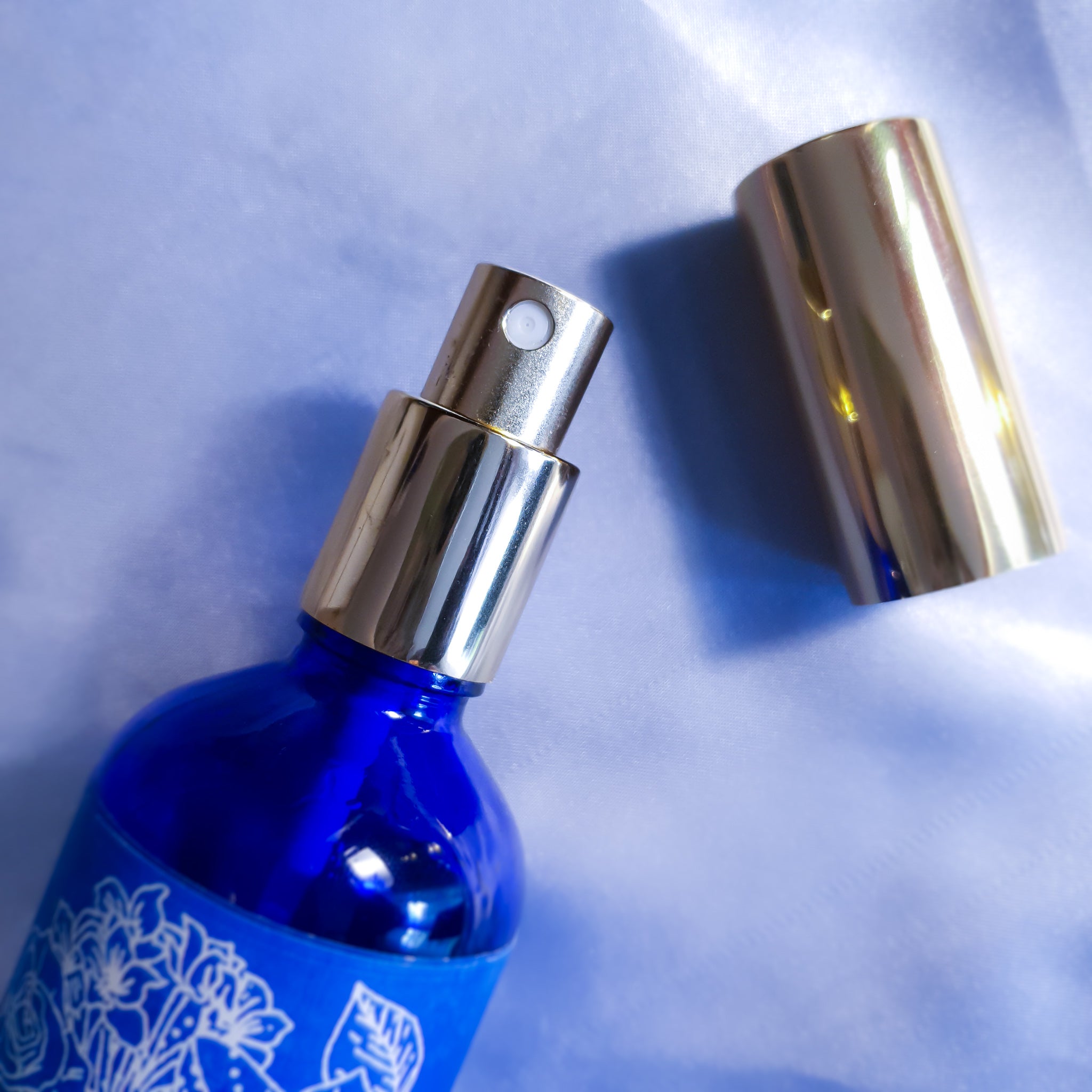 Focus is a totally natural perfume that's fresh & spicy. Formulated to invigorate the senses and perk up the mind.
Roll-On Perfume 
Apply to pulse points, gently massaging into the skin if you choose. Breathe in deeply and reapply whenever you need to channel inspiration and mental clarity. 
Air & Body Spray
Mist into the air and yourself as you would a perfume or a body spray to feel refreshed and focused.
Propriétés d 'Aromathérapie
The Focus Formula
Based on millennia of tradition and folk herbalism, these ingredients have been carefully selected for their Aromathérapeutic benefits.
Tasmanian Eucalyptus
Eucalyptus globulus
Mental Clarity • Concentration • Over-coming Fears

The strong and woody fragrance of Eucalyptus is powerfully stimulating and focusing.
Tuscan Lemon
Citrus limon
Alertness • Decision-Making • Awareness • Motivation

The scent of Lemon is crisp and sweet, making it perfect for enlivening the senses.
Peppermint
Mentha arvensis
Clear-Thinking • Direction • Concentration • Empowerment

Peppermint's cooling aroma is psychologically invigorating and can soothe headaches and mental stress.
Ceylon Cinnamon
Cinnamomum verum
Concentration • Warming • Stability • Awareness

The warm, delicious and familiar fragrance of Cinnamon is charged and energising. It can inspire practicality and steadiness.
Mediterranean Rosemary
Salvia rosmarinus
Decisiveness • Creative Inspiration • Centring, Memory

Fresh, piney with warm woody notes, Rosemary has an invigorating fragrance that improves concentration and wakes up the brain.
Ingredients
Roll-On Oil
Sweet Almond (Prunus Amygdalus Dulcis) Oil, Eucalyptus Globulus, Citrus limon, Mentha arvensis, Cinnamomum verum, Salvia rosmarinus, Plantaserv D.
Air & Body Spray
Spring Water, Ethanol, Eucalyptus Globulus, Citrus limon, Mentha arvensis, Cinnamomum verum, Salvia rosmarinus, Plantaserv D.
Patch-test before applying to surfaces.
More Information
Refer to the Apothecary Glossary to learn more about these ingredients.

Keep out of reach of children.
For external use only.
If ingested, seek immediate medical attention.
Flammable – keep away from fire and heat.
Discontinue use if skin irritation occurs.
The information provided is for educational purposes only. Individuals receiving this information must exercise their independent judgment in determining its appropriateness for a particular purpose or use.
Some of the images contained in this website are for illustrative purposes only.