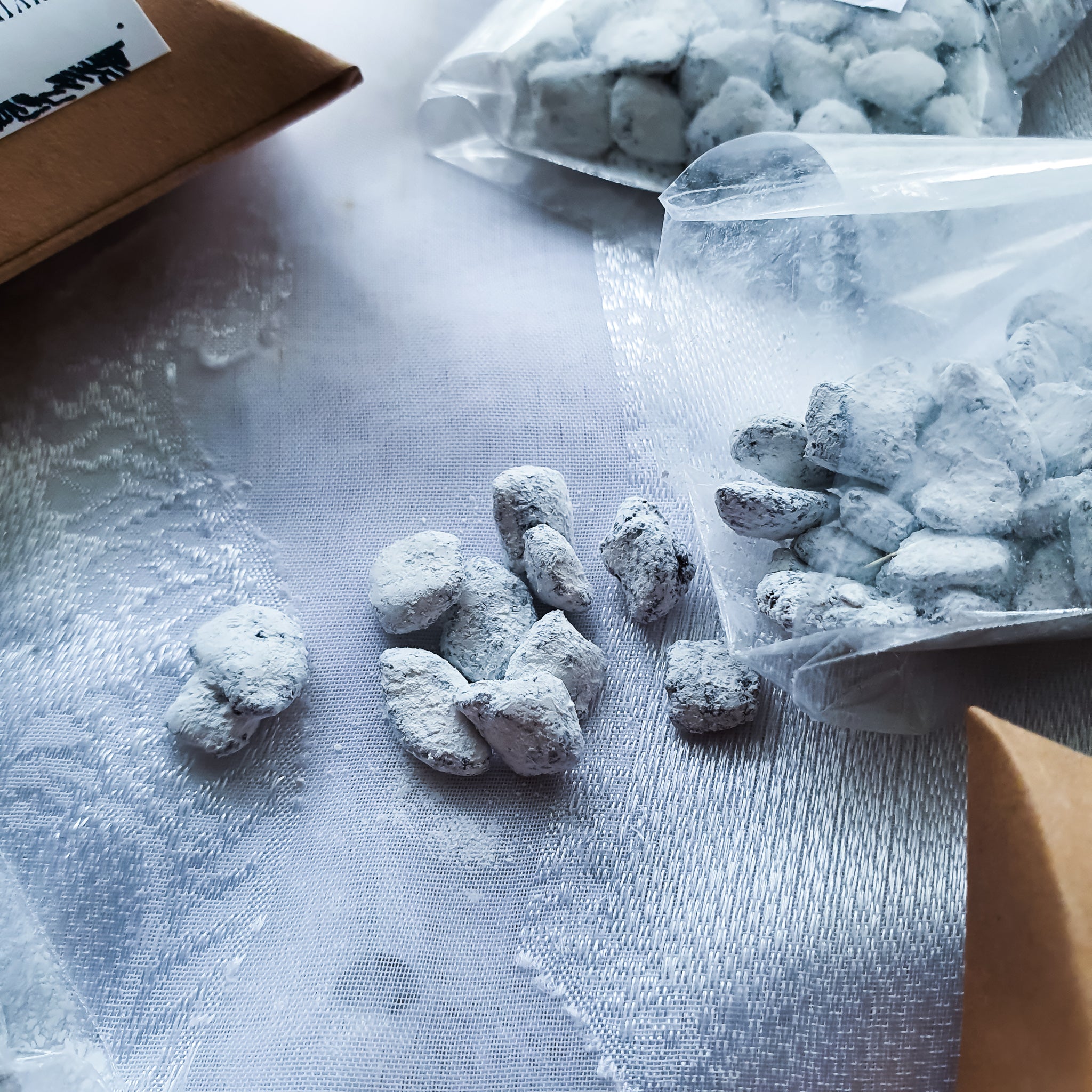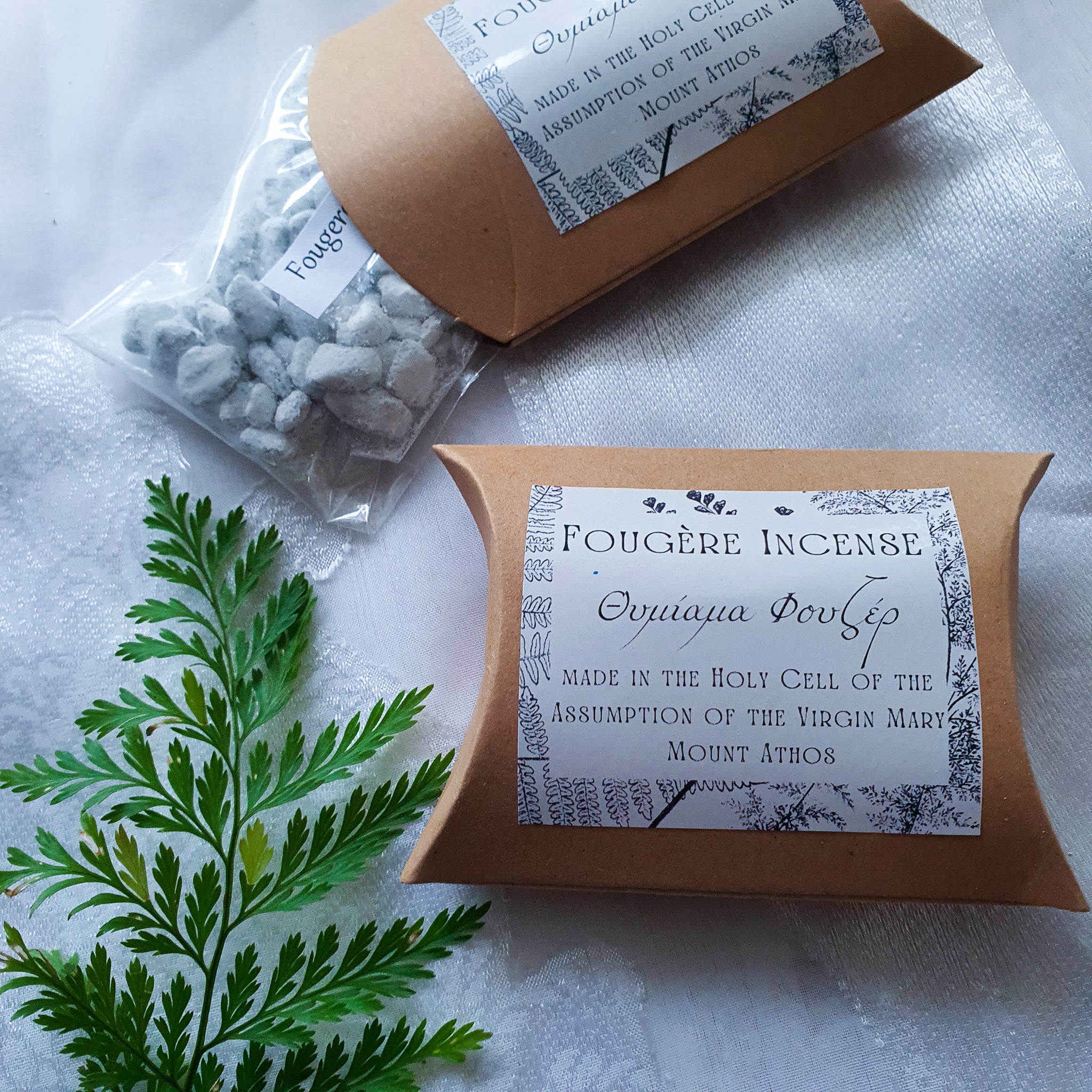 This Fougère Incense is a captivating interplay of a Mediterranean citrus top note, an aromatic heart of lavender, and a hint of Rose Damask and Geranium, inky oakmoss & warm, freshy cut hay.
Pronounced as 'foo-jair' (with the 'j' a little soft – almost 'foo-shair'), Fougère is derived from the French word for fern and denotes a fragrance family defined by  coumarin with hints of lavender, oakmoss, and geranium. 
Athonite Incense is a holy incense made by hand by the monks of Mount Athos in an ancient tradition. The scents derive from the distillation the flowers, woods and resins of the flora of Mount Athos.