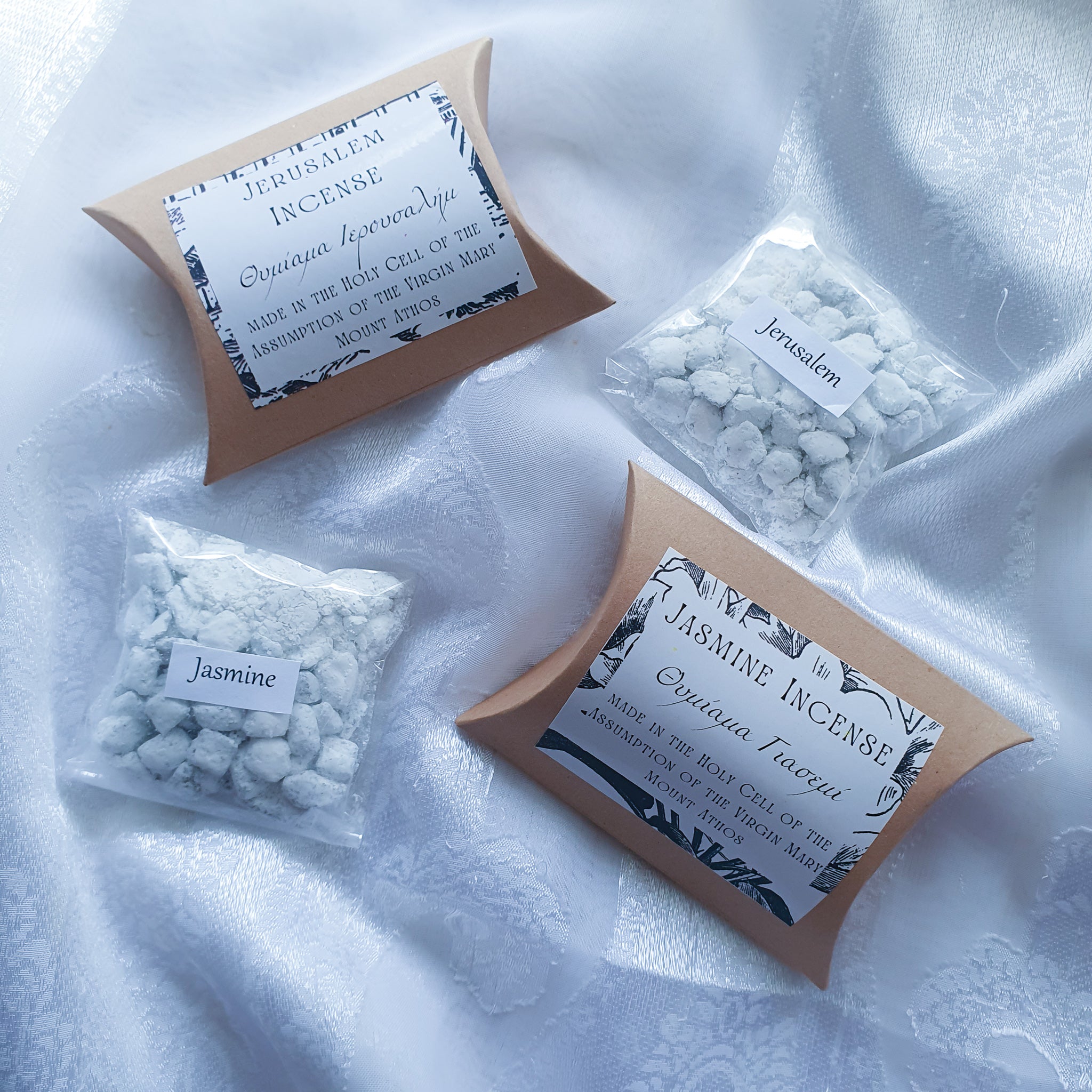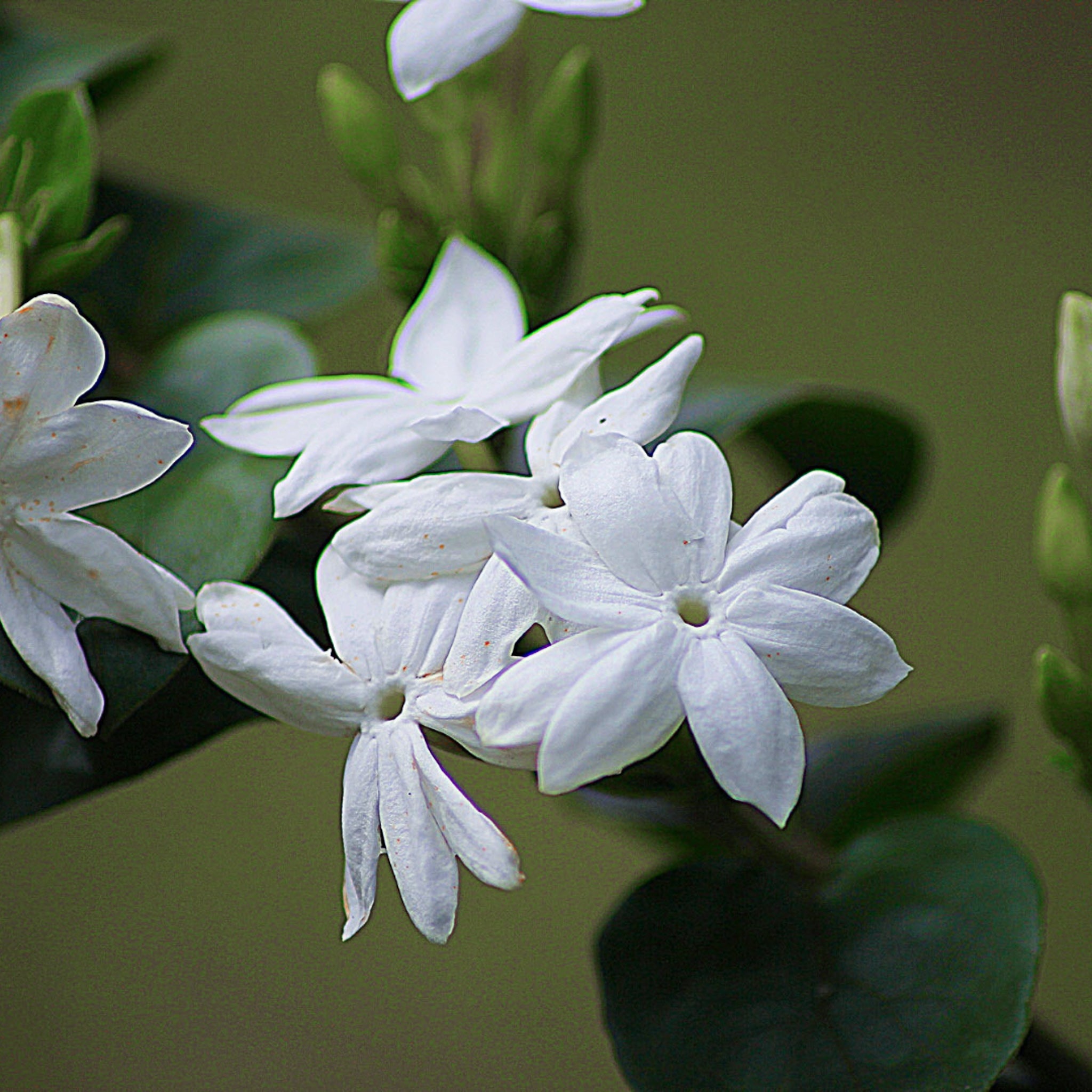 Jasmine Incense is created from the distilled blossoms of Jasmine Sambac and Jasmine Grandiflorum plants that grow uninhibited on the wild slopes of Mount Athos. This precious flower is blended with citruses, orange blossoms, cedar and amber notes.

Athonite Incense is a holy incense made by hand by the monks of Mount Athos in an ancient tradition. The scents derive from the distillation of the flowers, woods and resins of the flora of Mount Athos.
Burning Loose Incense
How To Use Charcoal Discs
Charcoal disks allow you to burn any dried herb, resin or incense powder with ease. Simply place the disk in a heatproof dish or bowl, light with a lighter until the disk sparks (20 seconds or so) and then put a pinch of herbs, resin or powder on top.
These disks stay lit for about 30 minutes. Then, they turn to ash and can be disposed of easily. Be careful when using charcoal disks as they getveryhot. Do not touch the vessel holding the disk once the disk is lit. Use only in a heatproof container. They are not safe for use with glass.