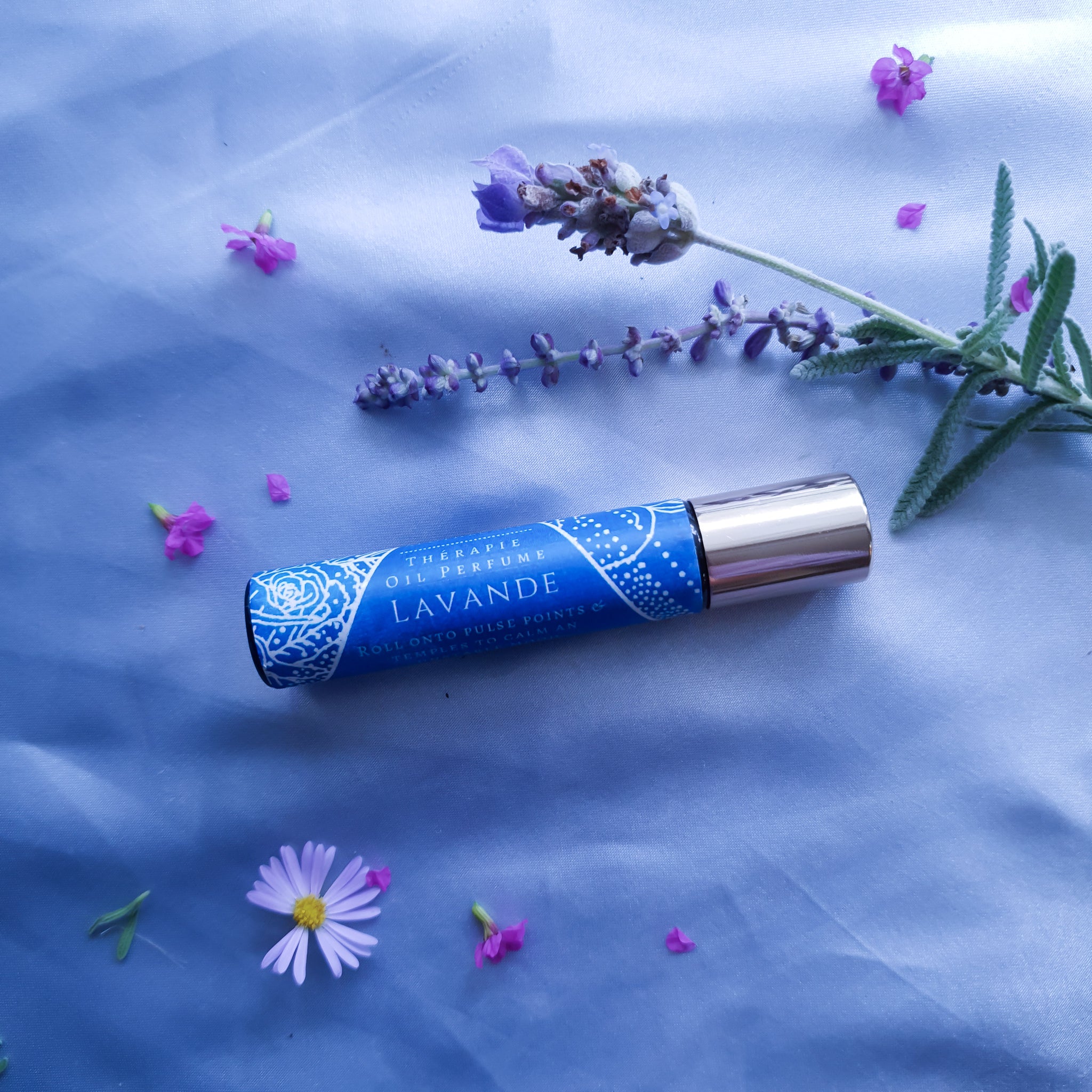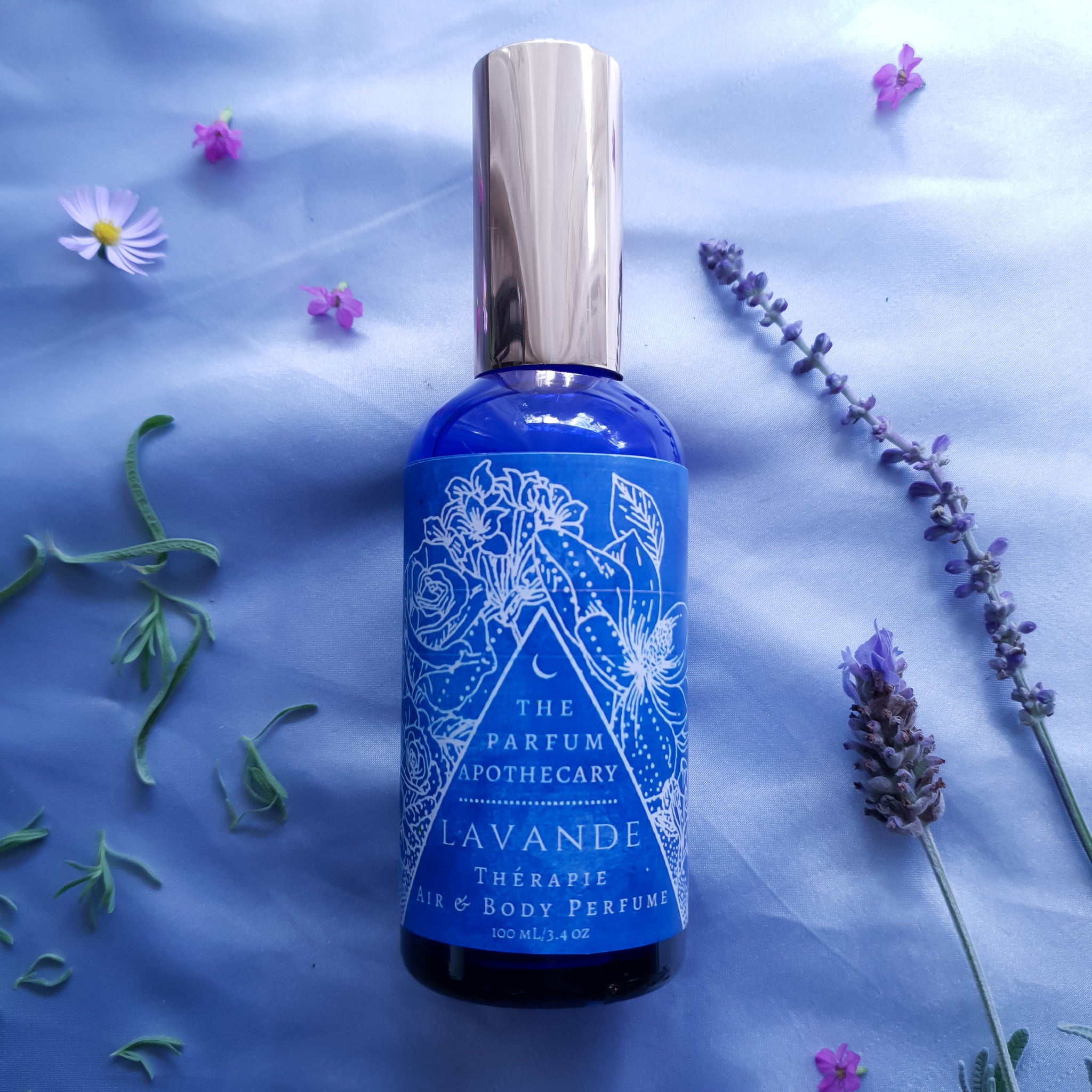 A blend of three species of Lavender to calm an unstable mood and assist in the relief of insomnia.
 Roll-On Perfume
Apply to pulse points, gently massaging into the skin if you choose. Breathe in deeply and reapply throughout the day as needed. 
Air & Body Spray
Mist into the air, onto your pillow and yourself as you would a perfume or a body spray & breathe in the fresh, calming aroma.
Propriétés d 'Aromathérapie
Bulgarian Lavender
Based on millennia of tradition and folk herbalism, these ingredients have been carefully selected for their Aromathérapeutic properties
Bulgarian Lavender
Lavendula Stoechas
Bulgarian Lavender has a woody, warm aroma that has calming effects and can promote muscle relaxation.
French Lavender
Lavandin Abrialis
More floral than other lavenders and highly prized by perfumers, French Lavender is sweet-scented and highly relaxing.
English Lavender
Lavandula angustifolia
The aroma of English Lavender is pleasantly herbal and highly potent. It is excellent for soothing insomnia & anxiety.
Ingredients
Roll-On Oil
Sweet Almond (Prunus Amygdalus Dulcis) Oil, Lavendula angustfolia, Lavendula stoechas, Lavandin abrialis, Plantaserv D
Air & Body Spray
Spring Water, Ethanol, Lavendulan angustfolia, Lavendulan stoechas, Lavandin abrialis, Plantaserv D.
More Information
Refer to the Apothecary Glossary to learn more about these ingredients.

Keep out of reach of children.
For external use only.
If ingested, seek immediate medical attention.
Flammable – keep away from fire and heat.
Discontinue use if skin irritation occurs.