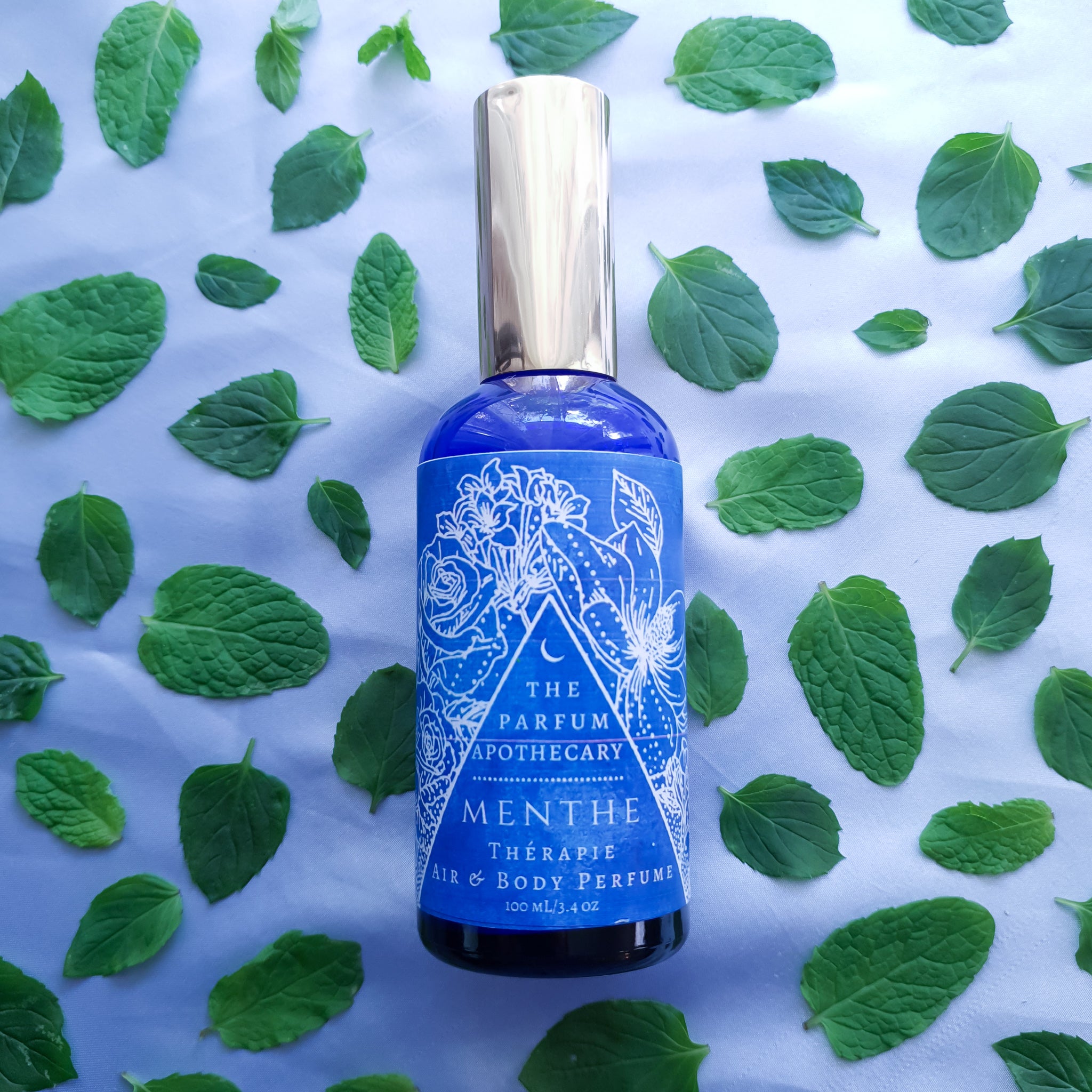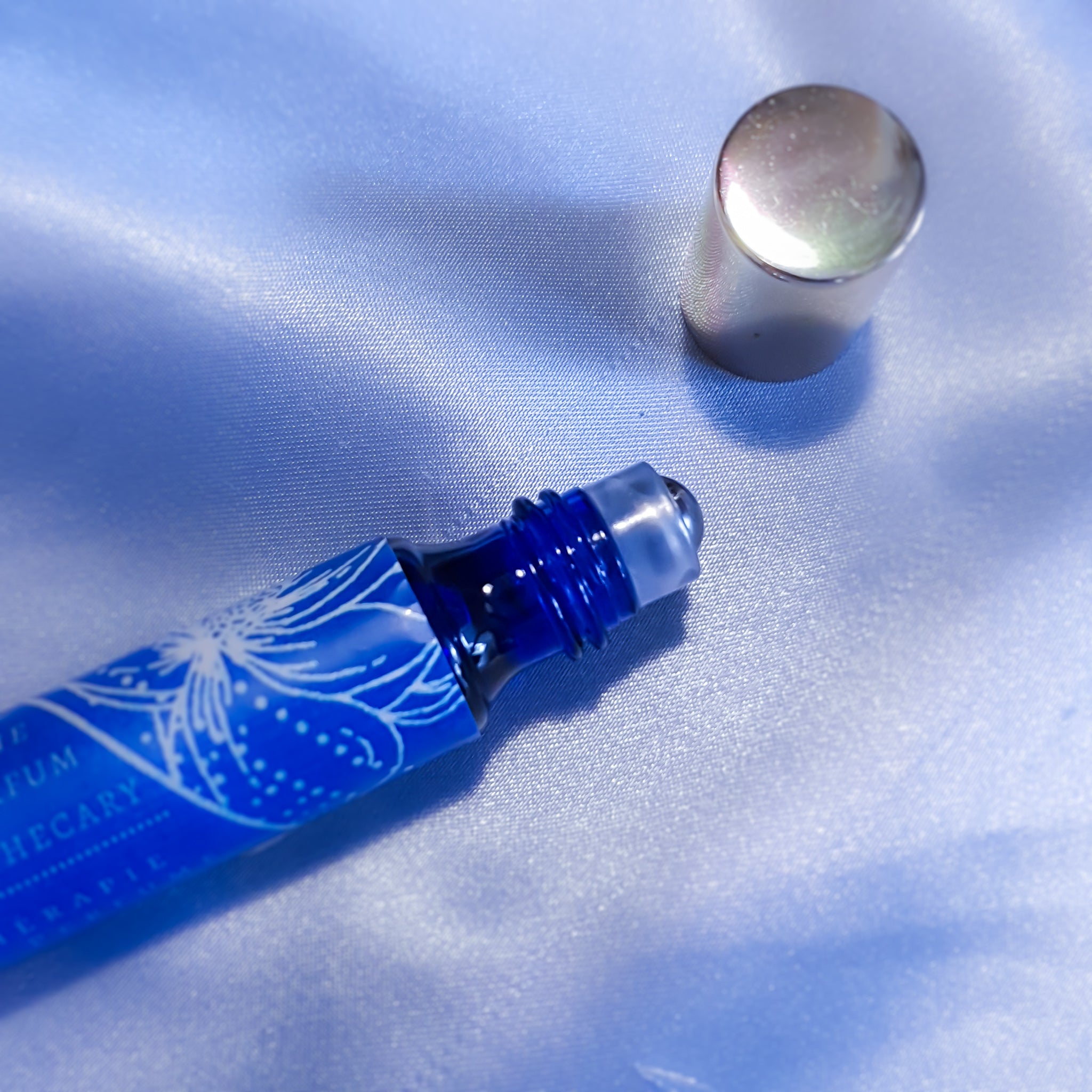 A fresh clean blend of the finest Spearmint & Peppermint essential oils.
Roll-On Perfume 
Apply to pulse points and temples. Gently massaging into the skin if you choose. Breathe in deeply and reapply throughout the day to soothe tension, nausea and listlessness.
Air & Body Spray 
Mist into the air, onto your bed and furniture (after patch-testing). Mist onto yourself as you would a perfume or a body spray to fully experience the refreshing, mood-boosting aroma.
Properties
The Menthe Formula
Based on millennia of tradition and folk herbalism, these ingredients have been carefully selected for their Aromathérapeutic properties.
Spearmint
Mentha spicata
With a sweet minty scent, Spearmint is highly invigorating and refreshing. It can ease nausea and headaches.

Peppermint
Mentha arvensis
The powerfully fresh and cooling fragrance of Peppermint will leave you emotionally refreshed and feeling vibrant.
Ingredients
Roll-On Oil
Sweet Almond (Prunus Amygdalus Dulcis) Oil, Mentha spicata, Mentha arvensis, Plantaserv D.
Air & Body Spray
Spring Water, Ethanol, Mentha spicata, Mentha arvensis, Plantaserv D.
Patch-test before applying to surfaces.
More Information
Refer to the Apothecary Glossary to learn more about these ingredients.

Keep out of reach of children.
For external use only.
If ingested, seek immediate medical attention.
Flammable – keep away from fire and heat.
Discontinue use if skin irritation occurs.
The information provided is for educational purposes only. Individuals receiving this information must exercise their independent judgment in determining its appropriateness for a particular purpose or use.
Some of the images contained in this website are for illustrative purposes only.