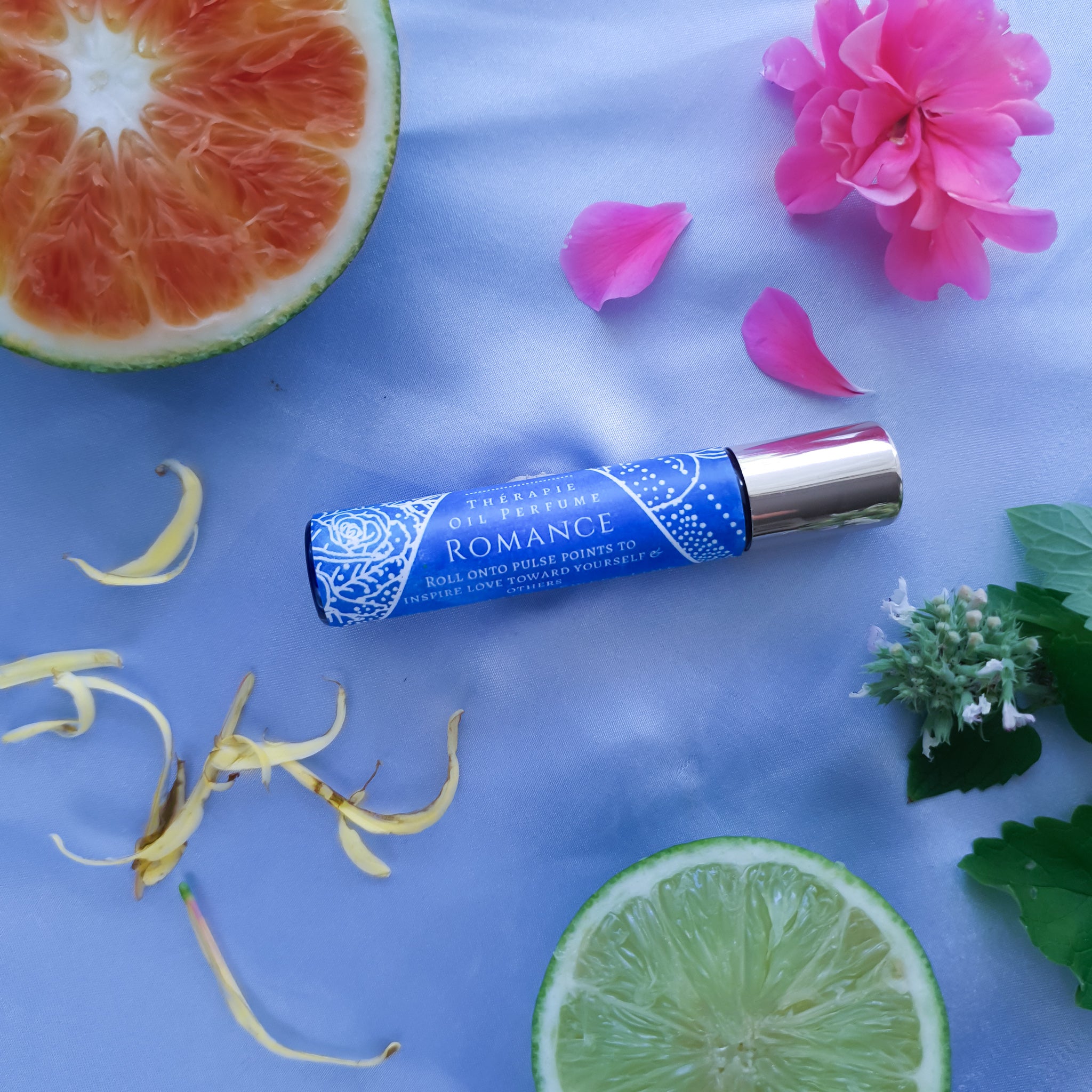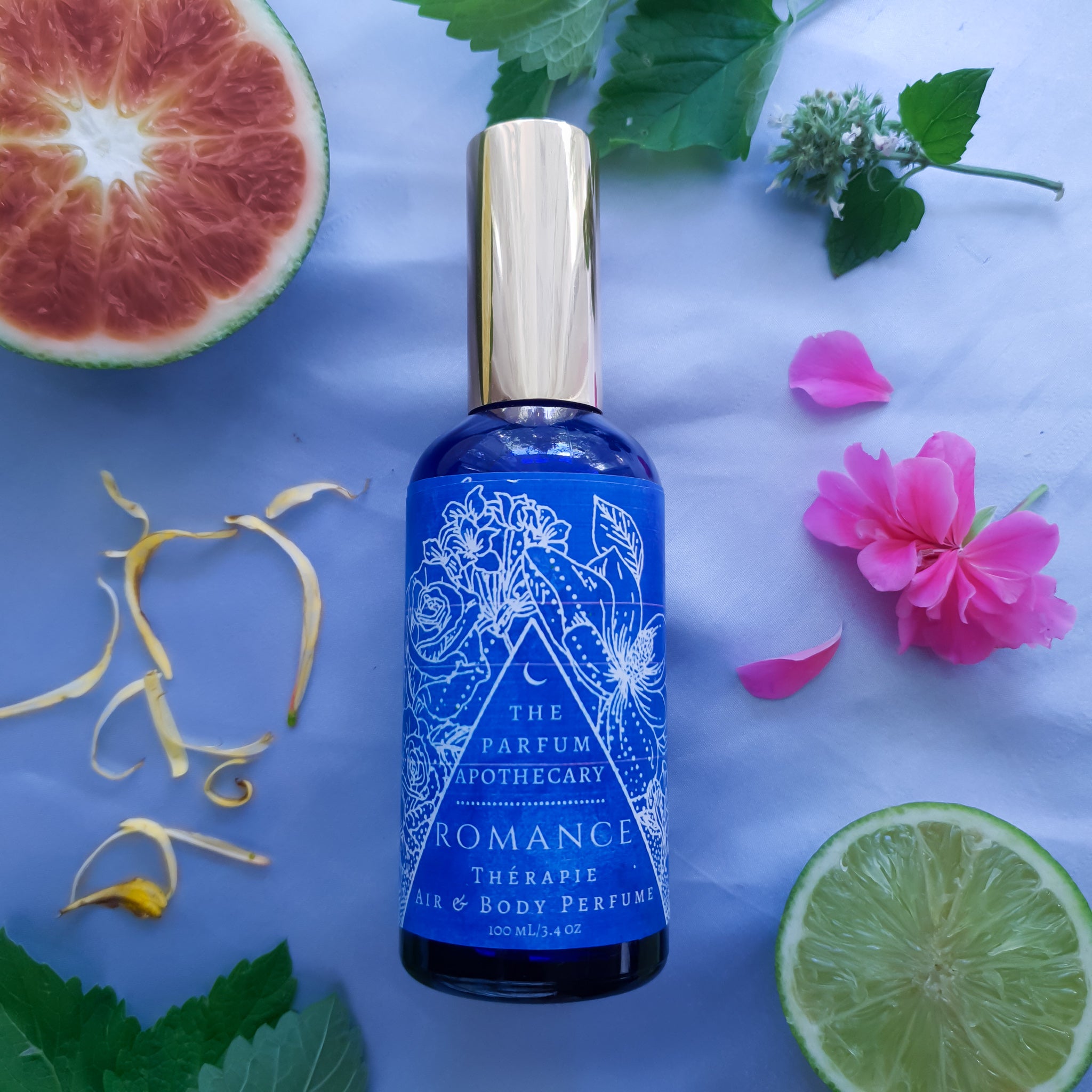 A blend of citrus & exotic flowers for when you're in the mood for love. Use it to inspire love toward yourself & others, or to create an irresistible, sensual boudoir.
Roll-On Perfume 
Apply to pulse points and allow the voluptuous scent to draw romance & love your way. 
Air & Body Spray 
Mist into the air, onto your bedsheets and yourself as you would a perfume & fall in love with the luxurious aroma.
Propriétés d 'Aromathérapie
The Romance Formula
Based on millennia of tradition and folk herbalism, these ingredients have been carefully selected for their Aromathérapeutic benefits.
Ylang-ylang
Cananga odorata
Sensuality • Warmth • Togetherness • Openness

The scent of Ylang-ylang is sensual and rich. It soothes tensions and brings lovers closer.
Sweet Lime
Citrus limetta Risso
Fun • Assertiveness • Inspiration

Fresh and fruity, the bright fragrance of Sweet Lime inspires joy and confidence.
Cape Rose Geranium
Pelargonium capitatum x radens
Balance • Laughter • Contentment • Calmness

A Rose Geranium grown in the South of Africa, with a heady and voluptuous fragrance that cushions and comforts.
Blood Orange
Citrus × sinensis
Communication • Sexuality • Joy • Love

With an energizing citrus scent, Blood Orange uplifts the mood and improves interpersonal connection.
Patchouli
Pogostemon cablin
Vitality • Lucidity • Grounding

Patchouli has a green, earthy aroma that suppresses inhibition and egoism.
Ingredients
Roll-On Oil
Sweet Almond (Prunus Amygdalus Dulcis) Oil, Cananga odorata, Citrus limetta Risso, Pelargonium capitatum x radens, Citrus × sinensis, Pogostemon cablin, Plantaserv D.
Air & Body Spray
Spring Water, Ethanol, Cananga odorata, Citrus limetta Risso, Pelargonium capitatum x radens, Citrus × sinensis, Pogostemon cablin, Plataserv D.
Patch-test before applying to surfaces.
More Information
Refer to the Apothecary Glossary to learn more about these ingredients.

Keep out of reach of children.
For external use only.
If ingested, seek immediate medical attention.
Flammable – keep away from fire and heat.
Discontinue use if skin irritation occurs.
The information provided is for educational purposes only. Individuals receiving this information must exercise their independent judgment in determining its appropriateness for a particular purpose or use.
Some of the images contained in this website are for illustrative purposes only.