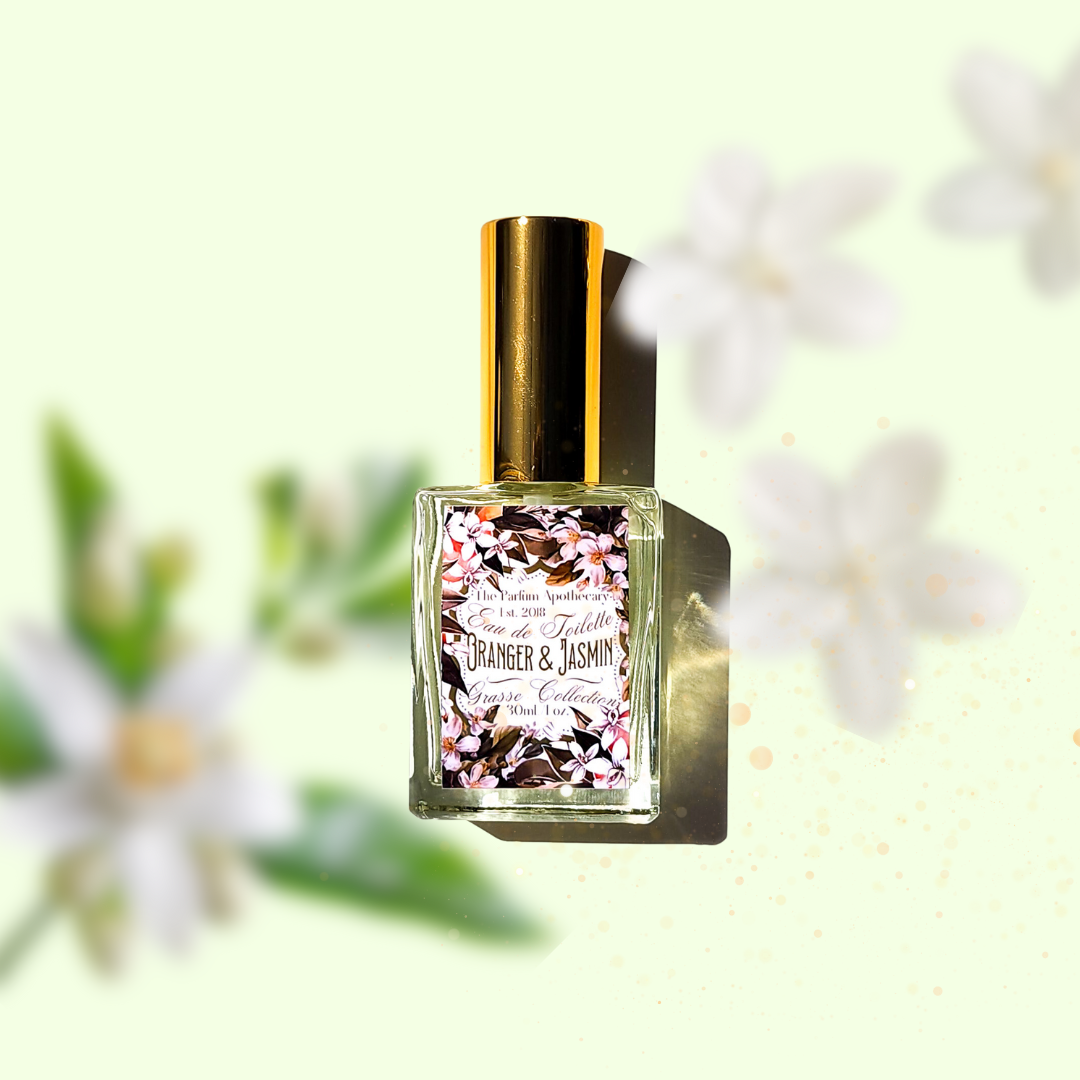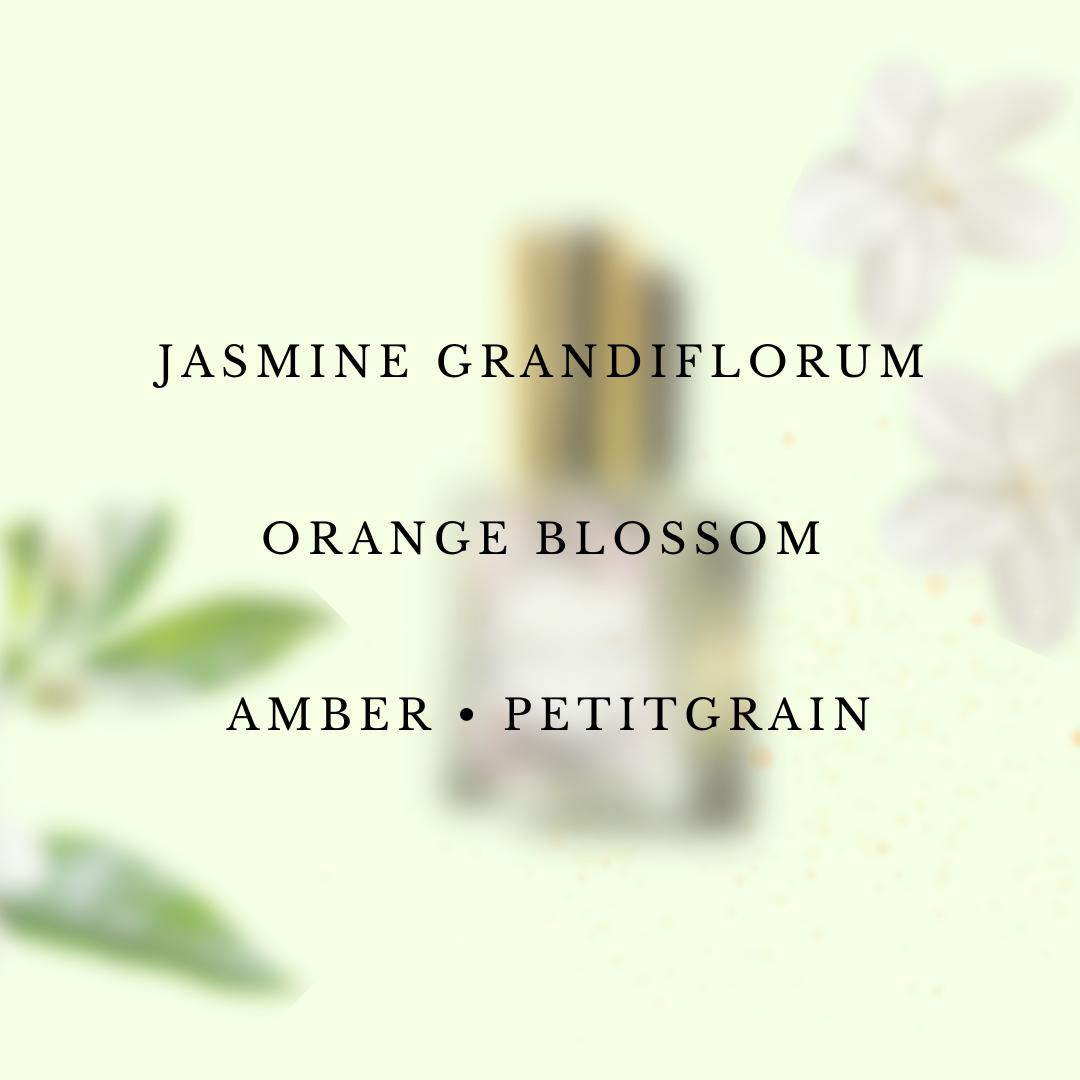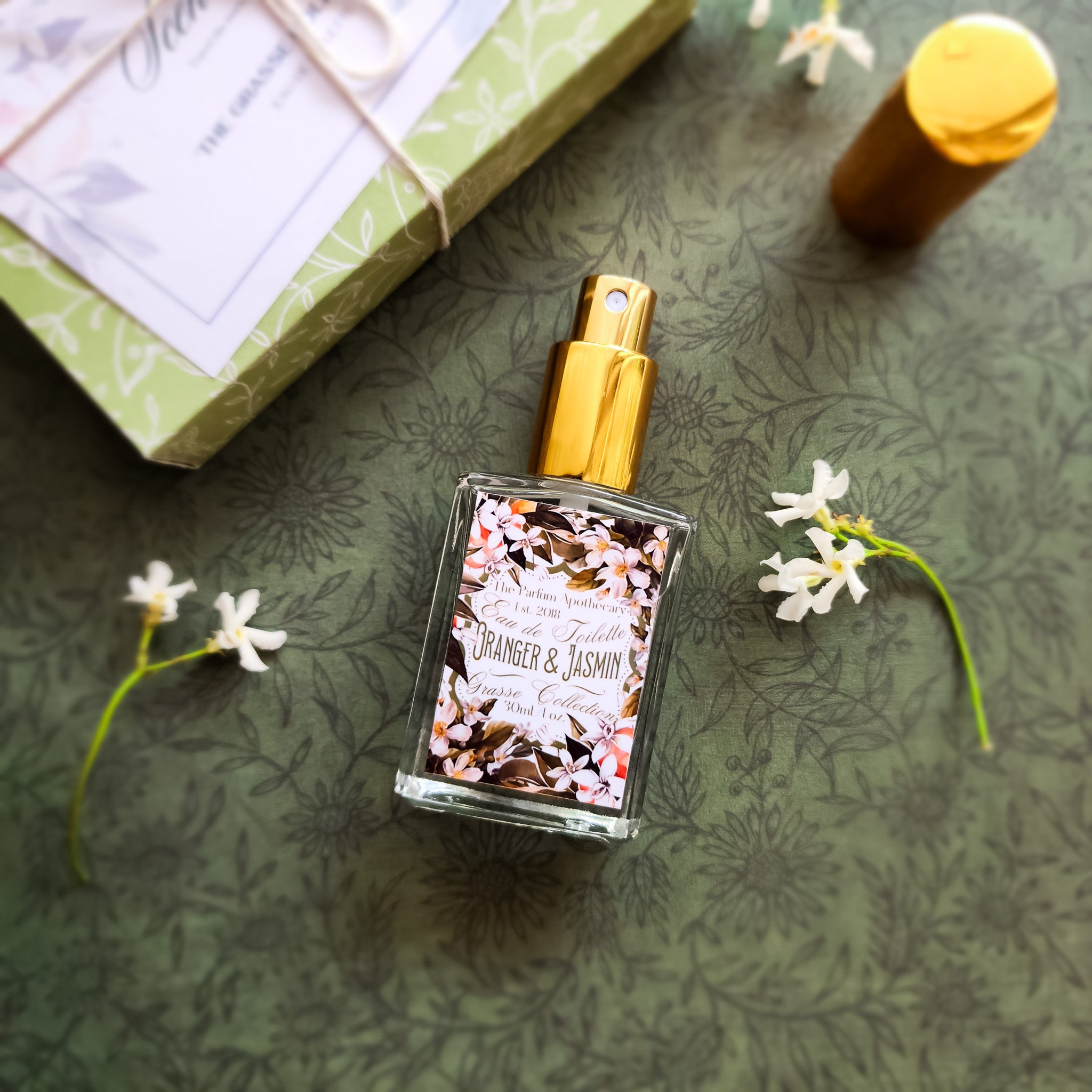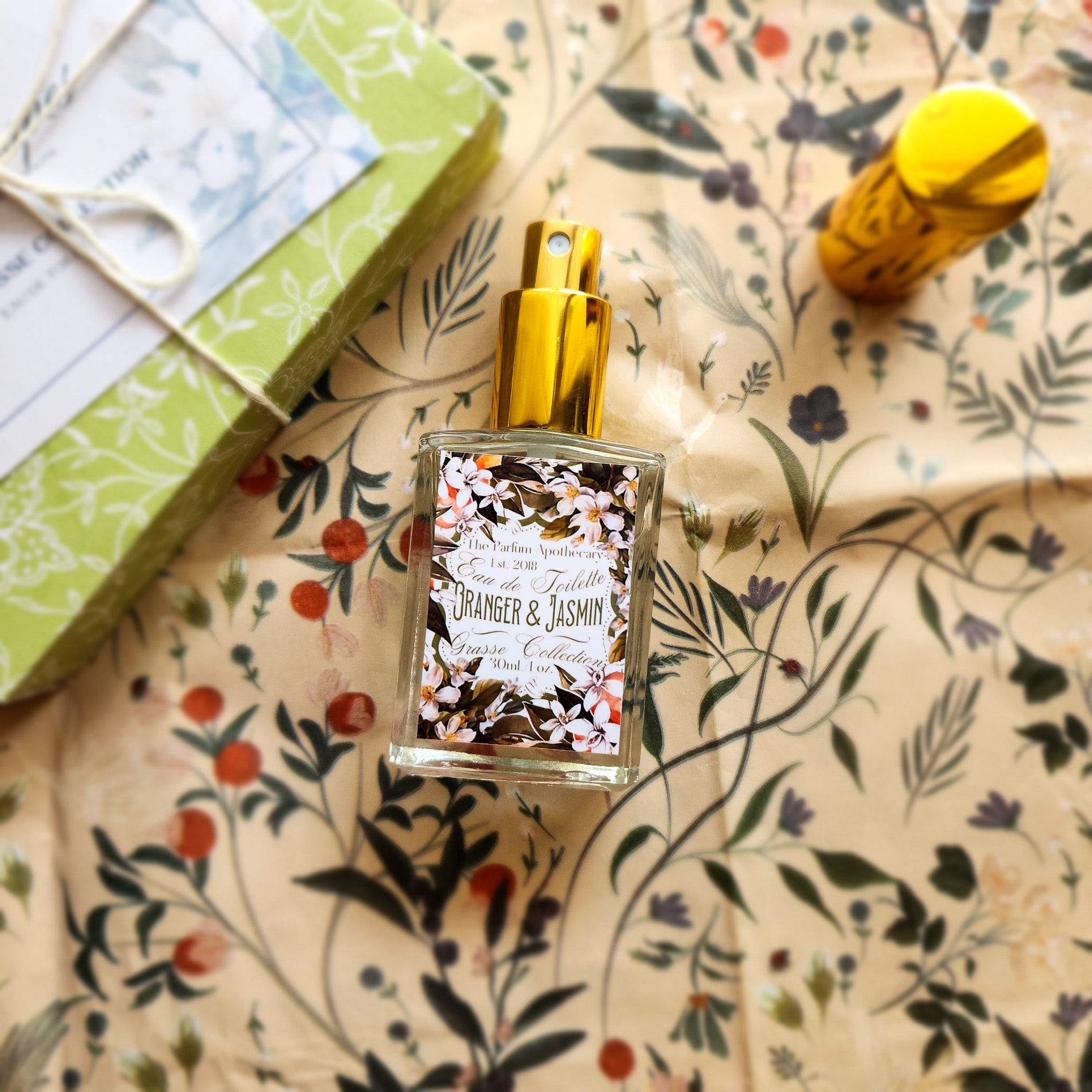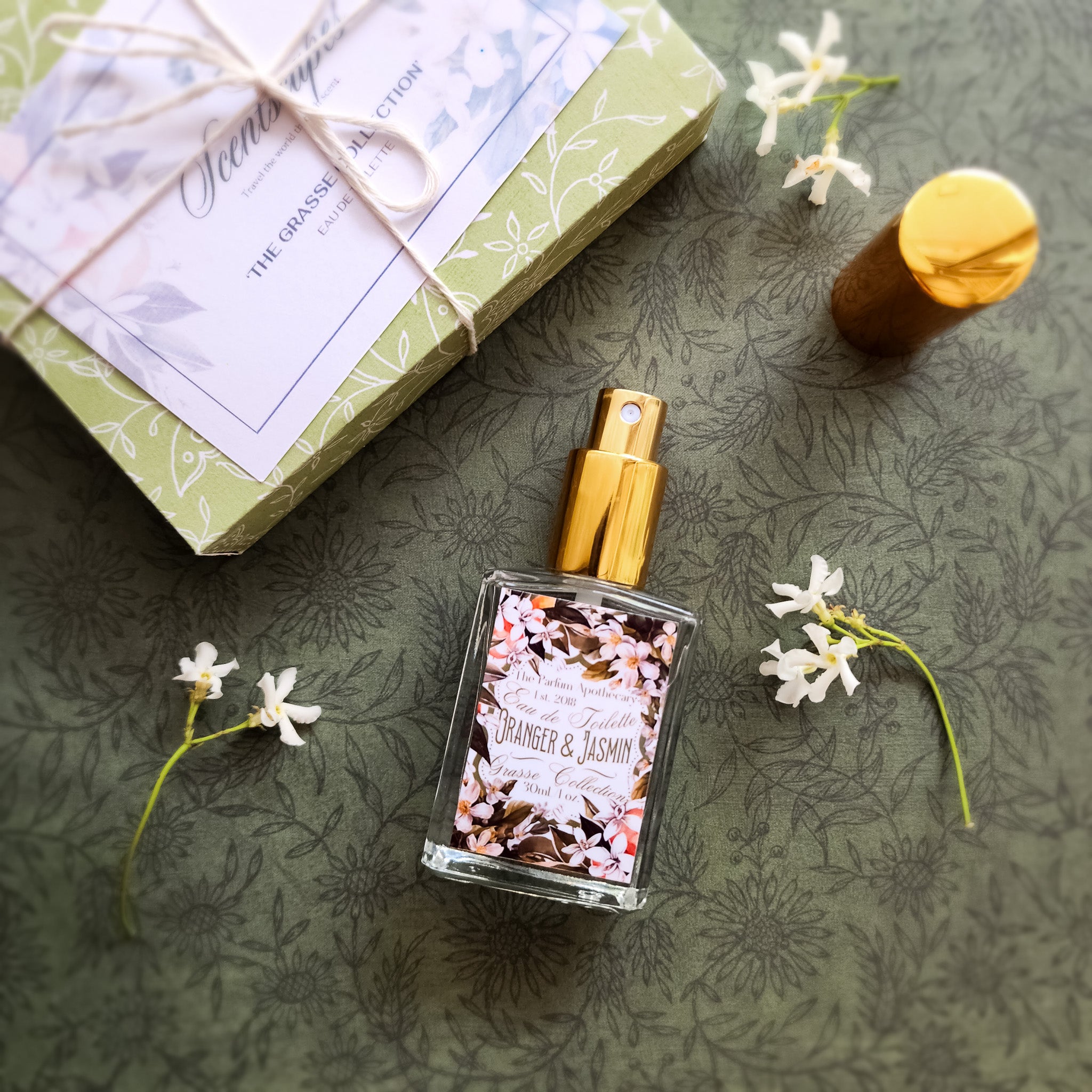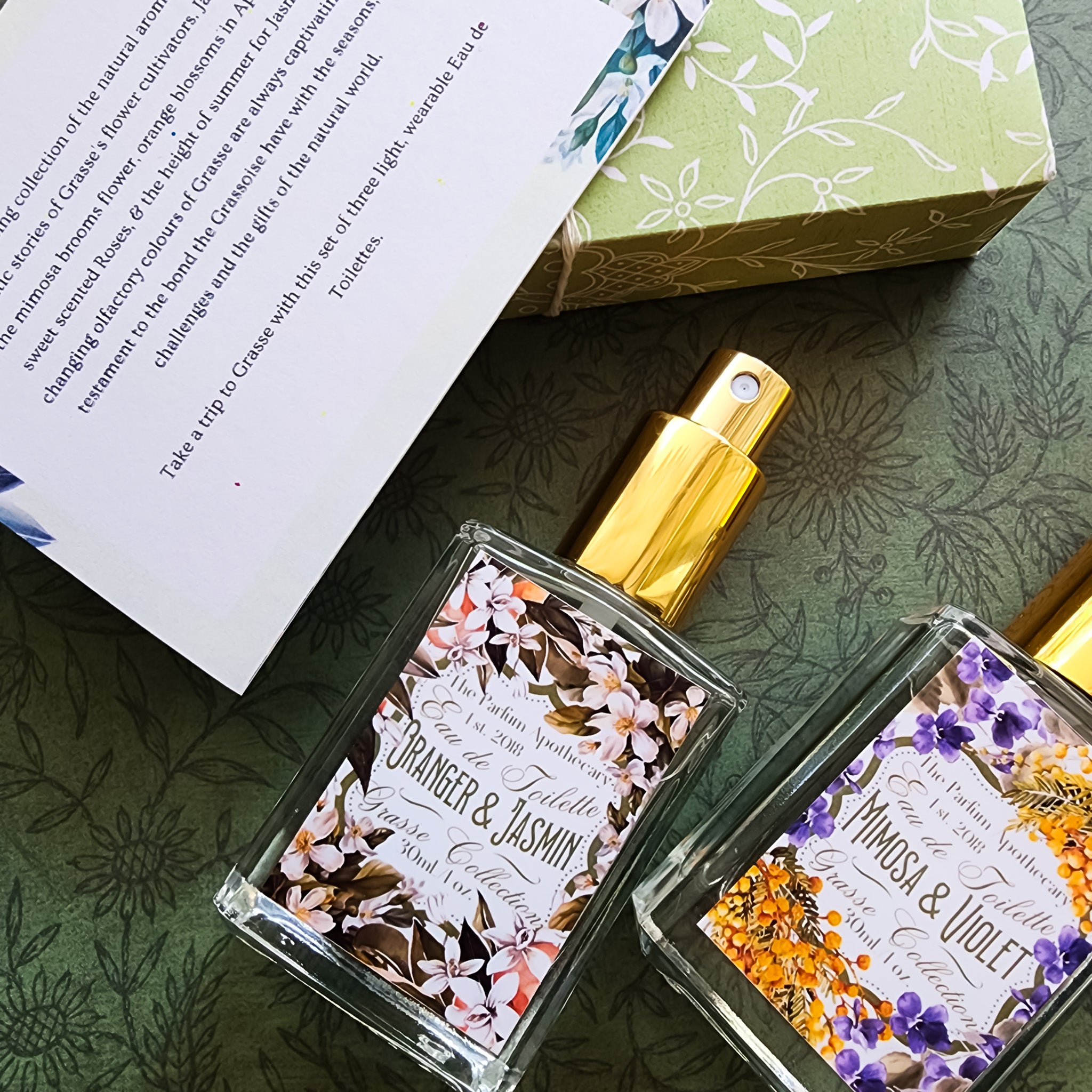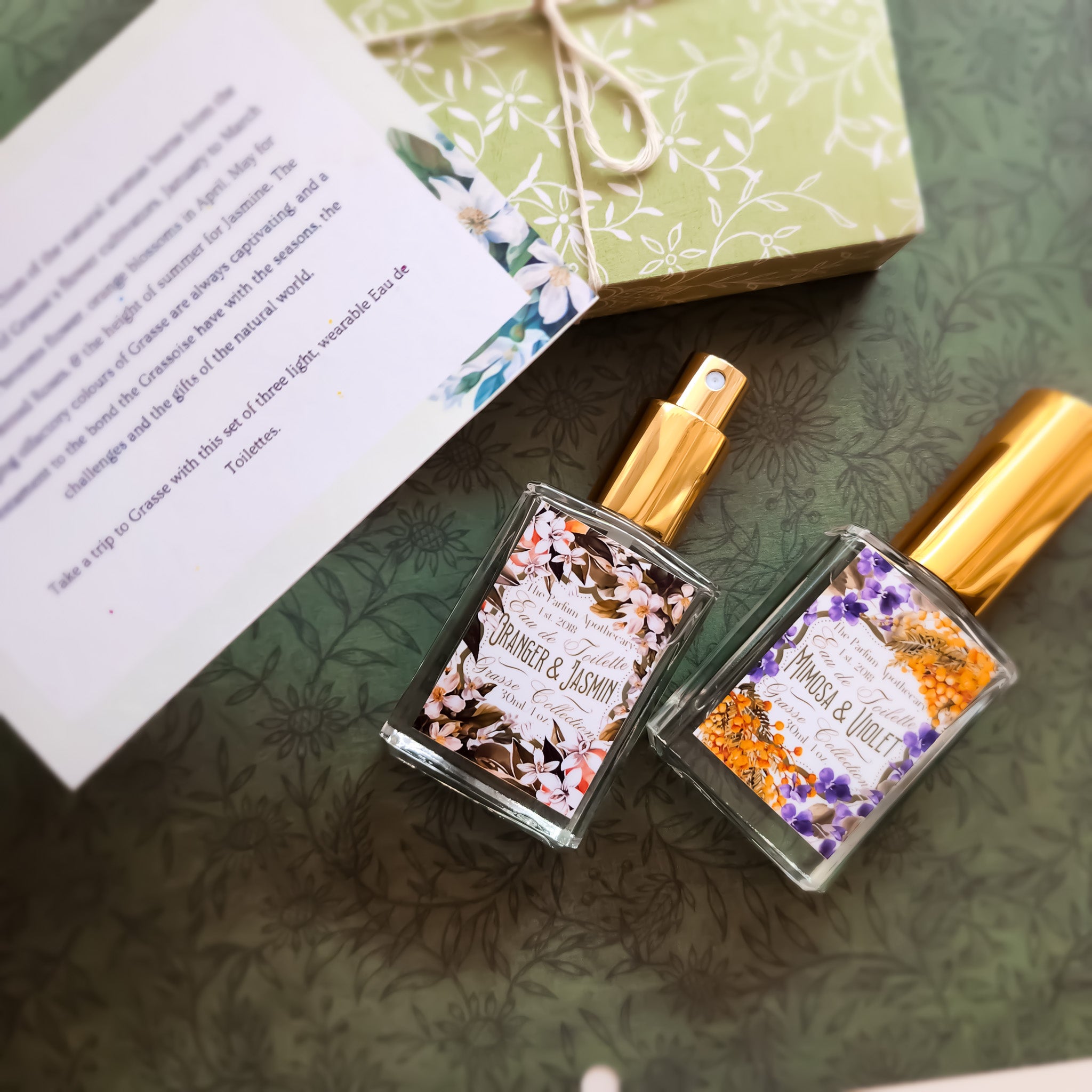 Experience the union of two of Grasse's finest aromas: Orange Blossom & Jasmine. Notes of citrus with luscious jasmine create a fresh and floral Eau de Toilette.
La Fleur D'Oranger
Also known as Neroli, orange blossom is one of the most utilised ingredients in perfumery, cosmetics and aromatherapy. The orange blossoms are harvested by hand during spring time. The peels and grains of the orange fruits, the leaves, and the branches of the bitter orange tree are also used in perfumery. Neroli has soft citrus and jasminesque notes, deliciously spicy, bitter but also floral and sweet. It manifests a refreshing, soothing and uplifting feeling, making it my personal favourite natural scent.
SHOP
Le Jasmin Grandiflorum
This variety of Jasmine is the 'large-flowered' type and is one of the most precious raw materials of perfumery. The hot and humid summers in the Pays-de-Grasse facilitate Jasmine to flourish every night from August to October. Each morning, thousands of white stars are harvested from dawn to just before midday, and then immediately delivered to a processing facility. As with many flowers, jasmine blossoms continue to emit scent after they have been detached from the plant, and its character continues to develop until the blossoms fade and deteriorate.

In April, Jasmine cuttings are grafted onto a hardier species of Jasmine to prevent disease, and the harvest will be for the following year. This method helps produce the maximum quantity of flowers.

To produce 1 kilogram of jasmine absolute, it takes about 500 to 700 kilograms or 7-8 million jasmine flowers. Jasmine produces one of the most expensive absolutes. The multi-faceted Grandiflorum exalts the fields with its sensual, floral and fruity fragrance. The Jasmine grown at le Domaine de Manon, which produces jasmine exclusively for Dior, even has hints of banana.
SHOP